In a May webinar presented by Intrepid Eye Society called Bettys vs. Bros, 18 optometrists discussed the importance of addressing dry eye in patients. The conversation turned to cosmetics and how those and the makeup removers can exacerbate ocular conditions.
Here are some of the tips these practitioner shared.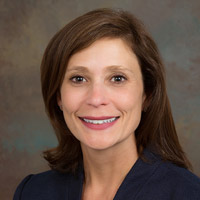 Use the SPEED questionnaire to start the conversation.
"Use your staff to help. Staff members enjoy doing the test, and the answers are laying on the counter waiting for me." –Leslie O'Dell, OD, FAAO
"You don't have to look for dry eye patients; they're already sitting in your chair. Often, they're your contact lens and glaucoma patients." –Tracy Doll, OD, FAAO
Ask lifestyle questions. "How much time do you spend on the computer? Often, they'll say, 'I do spend a lot of time on my phone.'" –Bita Asghari, OD, FAAO
Know the medications that can impact ocular dryness. "There's a long list of medications with interactions." –Mark Schaeffer, OD
COSMETICS AN UNREGULATED INDUSTRY
Both the "Bettys" and the "Bros" agreed that the cosmetics industry in the U.S. is not well-regulated, with 96 percent of the women and 90 percent of the men saying so. About two-thirds of the practitioners, regardless of gender, said that they were comfortable discussing cosmetic use with patients. One area where there was a difference was that only 11 percent of women and 25 percent of the men said that the terms "organic, hypoallergenic or natural" on the labels meant the products were safer for the eyes. Overall, there was significant skepticism over labeling.
As Dr. Doll said, "'Natural' doesn't carry weight, and 'organic' doesn't necessarily mean safer. Most of the terms you look at for safety are actually used for marketing." Dr. O'Dell agreed, saying, "It's amazing to me that the law has not been changed" because there is little regulation on "anything that be rubbed or sprayed on or near the eyes." Vin Dang, OD, FAAO, noted that it's an indication "of how strong the cosmetic lobby is. A bill that would force cosmetic industries to put labels on products was shelved."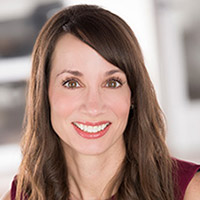 Don't be shy about talking to patients about their makeup usage. Selina McGee, OD, FAAO, says she'll ask patients to describe their makeup removal process to her. Remind them of good habits, such as replacing mascara tubes regularly. While 25 percent of the men didn't know that mascara should be replaced monthly, nearly all the women did.
While some patients will come in with eyeliner on the waterline—the edge of the eyeylid itself—which makes it easy to explain how makeup is affecting their ocular surface and contact lens cleanliness. But "remember we may be seeing them in our offices without them wearing their makeup," says Dr. O'Dell.
With the range of products now available, patients can continue to wear makeup but choose more eye-friendly options. As Dr. Doll says, "I like to find out what they can't live without and then make recommendations for alternative products."
See these stories on eye-friendly cosmetics and makeup removers.