On May 25, Vitaly Borker, the operator of OpticsFast.com, an online retailer of purported designer eyewear was arrested, after a complaint charging him with mail and wire fraud for allegedly "misrepresenting the authenticity and condition of eyeglasses sold through the website and [harassing] customers who complained or attempted to return their purchases," according to an announcement from the Manhattan U.S. Attorney's office, which partnered with the U.S. Postal Inspection Service in the investigation.
The American Optometric Association (AOA), which is not involved in this case in any way nor does it have any special knowledge of the case, said that it "commends the efforts of the U.S. Department of Justice, U.S. Postal Inspection Service and other law enforcement to make this issue the priority it needs to be."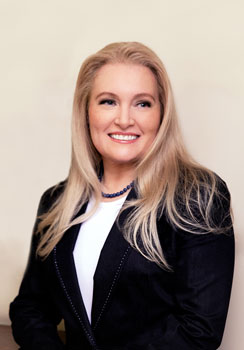 AOA President Andrea P. Thau, OD, FAAO, FCOVD, DPNAP, told WO, "As an organization committed to protecting patient health and access to quality eye health and vision care, the AOA strives to educate patients about the importance of the doctor-patient relationship in making all eye health and vision care decisions. While purchasing eyeglasses online may appear more convenient, the consequences of making an incorrect or uninformed purchase could cost patients more time and money in the long run. To the extent that any retailer might sell defective eyeglasses—as was allegedly the case here—or sell prescription eyewear to people who have not seen an eye doctor to be examined and obtain a prescription—there could be long-term negative implications for an individual's eyesight and overall health."
The U.S. Attorney's office announcement said that the complaint unsealed in Manhattan federal court alleged that OpticsFast.com "purported to sell 'brand new and 100% authentic' luxury eyewear and that advertised itself as 'the planet's biggest online website for designer discount sunglasses and eyeglasses.' But customers of OpticsFast.com frequently received damaged and counterfeit items, were refused refunds, charged unauthorized restocking fees or never sent eyewear for which they had been charged. When those customers tried to return merchandise, Borker, using an alias, subjected them to a campaign of abusive emails and text messages. Borker also insulted customers, called them names and threatened to refer disputed sales to debt collectors."
The challenge—and opportunity—for ODs is to turn this moment when eyewear sales are in the public eye into a teaching moment. Join the conversation and share how you're educating patients about the value of your products and services.
Read the statement from the Manhattan U.S. Attorney's office here.
Thumbnail image courtesy of Pixabay