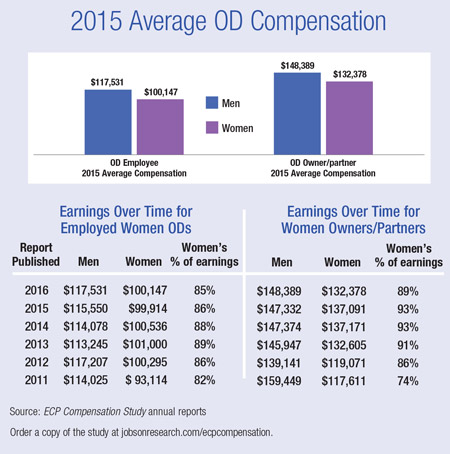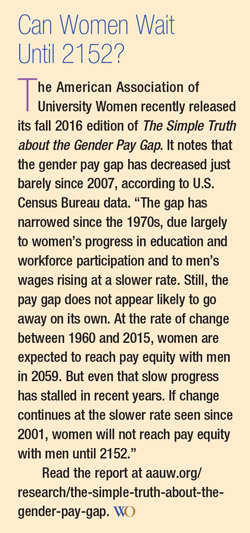 According to the 2016 ECP Compensation Study, an annual report produced by Jobson Optical Research in conjunction with Local Eye Site, showed that the average compensation reported for employed ODs was $108,673 in 2015. The average total compensation of optometrists who are owners/partners for 2015 was reported as $142,136.
The U.S. Bureau of Labor Statistics reported that the median income for optometrists in 2015 was $103,900.
The annual compensation report also shows that the pay gap between male and female ODs continues.
Male optometrists who were employees reported an average compensation of $117,531 compared to $100,147 for females, meaning that women earned 85 percent of men's average compensation. The 2015 compensation study reported that women ODs who were owners/partners earned 89 percent of the average men's compensation—$148,389 for males and $132,378 for females.