Maybe the Great Resignation has hit optometry. A Women In Optometry analysis shows that the total number of ODs increased only three-tenths of one percent – or less than 200 ODs total in 2021, compared with a jump of 12.5 percent the year before.
Overall, the number of women in practice increased by only 354 nationwide, while the number of men in practice dropped by 219.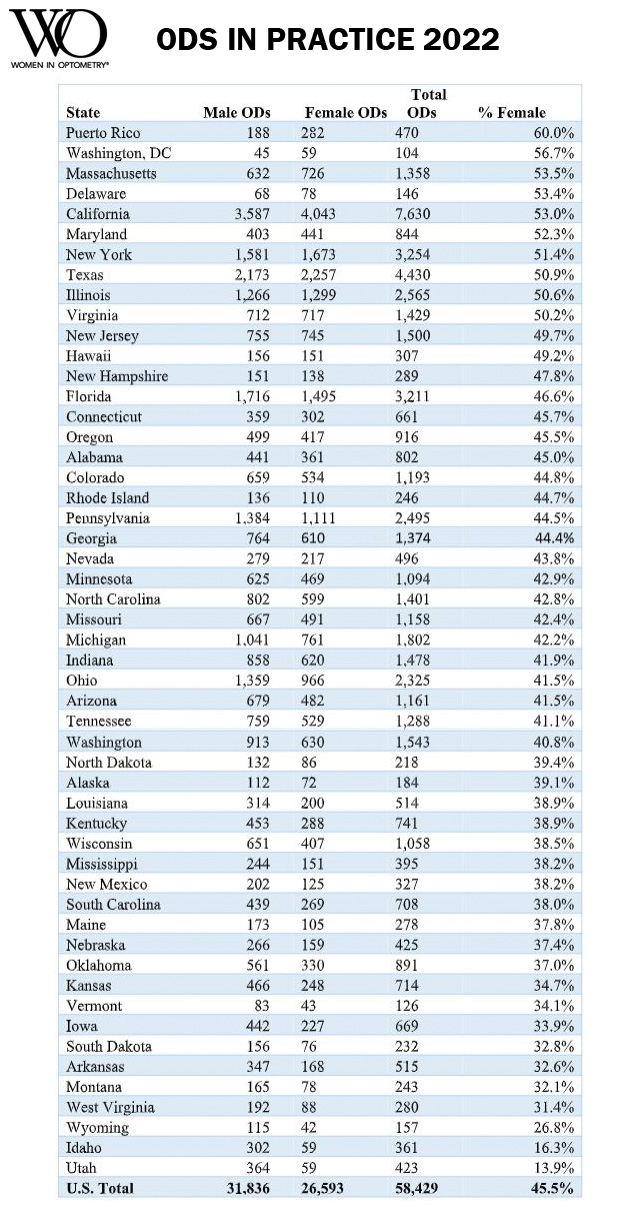 The percentage of women in practice has risen slowly but steadily since WO began this annual analysis. There is the perception that women ODs comprise the majority of the profession-likely based on the fact that there have been significant majorities of female students in optometry schools for the past decade. However, women ODs are the majority in only eight states, as well as Washington, D.C. and Puerto Rico.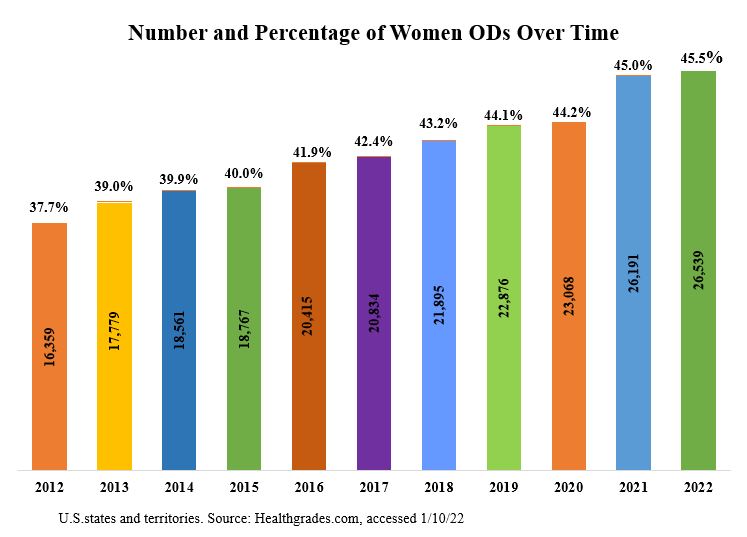 WO uses healthgrades.com for its annual comparison. Despite some flaws, such as double-counts for ODs who practice in more than one state or even in more than one practice location, the numbers do provide a consistent data set for comparison each year. Those same challenges with counting practitioners who hold multiple licenses also exist within state licensing boards.
In a series of articles, WO will examine the age and gender profiles of ODs in selected states. Here are several that show how male ODs skew older. Note that age is included at a lower percentage among women than among men.