Nearly 50 percent of respondents to a recent WO Pop-up Poll focused on Halloween celebration policies said that doctors and staff are encouraged to dress up in costume and partake in the holiday fun.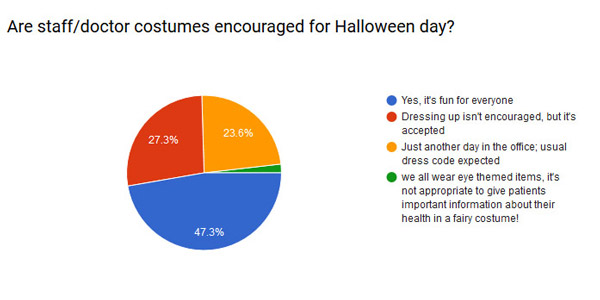 The atmosphere in the office this day is typically lighthearted in nearly 60 percent of respondents' offices with a just a few throwing official parties, which incorporate some type of pumpkin carving or decorating or costume contest into their day.
Nearly half of respondents enjoy the attitude and environment that having this holiday on a workday brings.
Thumbnail image courtesy of Pixabay