According to a recent Women In Optometry Pop-up Poll, 60 percent of the respondents that their workplaces are either too hot or too cold. Only 40 percent said that the temperature was "just about right."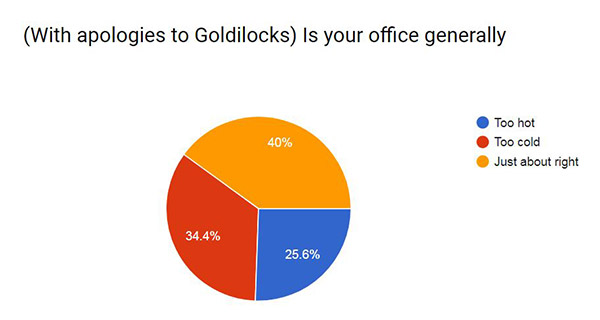 A plurality (41 percent) of respondents said that an ideal temperature was 70 or 71 degrees. That would fall in line with the conventional wisdom that says that 71.5 degrees is the optimal temperature for greatest worker efficiency. However, about 40 percent said that they would prefer it to be warmer; nearly 30 percent said that 72 or 73 degrees would be ideal, and another almost 8 percent said their ideal temperature would be 74 or 75 degrees. Three percent said they'd prefer if the temperature was 76 or higher. In contrast, only 18 percent of the respondents said they'd like the temperatures to be cooler than 70, with 15 percent saying 68 or 69 degrees would be ideal and 3 percent said 66 or 67 degrees would be ideal.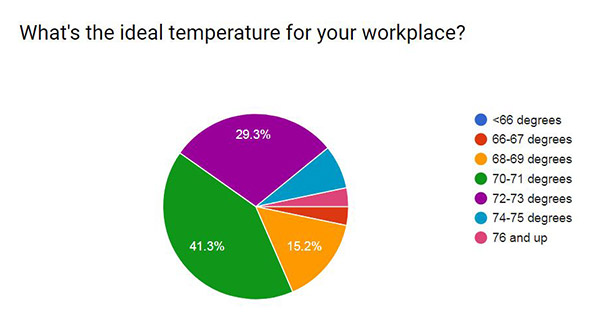 There was variety in how consistent the temperature stays in an office, but nearly one-third of respondents said that adjustments are fairly regular occurrences.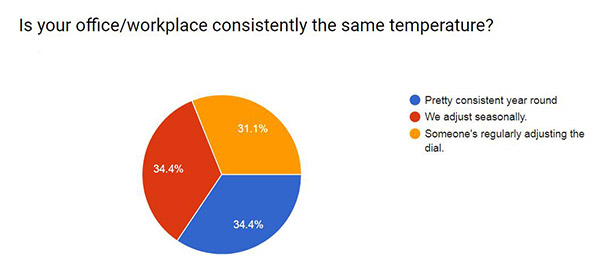 Who adjusts the temperature? Nearly 56 percent of the respondents said that it's the doctor or owner only; however, in many others, more people may have a say. Forty-one percent of respondents said that the manager can adjust the dial, and 34 percent said that anyone who is uncomfortable can make an adjustment. Nearly 13 percent said that any staff member is authorized to do so if the patient requests it. Others wrote in that their temperature is either set at the corporate or hospital level or that adjustments must be made by maintenance workers.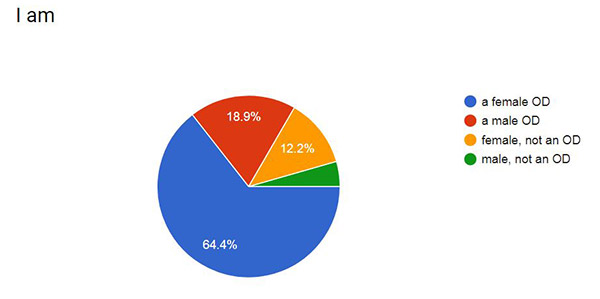 The conventional wisdom of setting the temperature at 71.5 degrees is considered a bit anachronistic because there are so many factors that play into a comfortable setting. Many buildings have individual temperature zones, and in others, practice staff need to account for such matters as equipment or lighting that throws off heat, large windows that allow sun in, tall ceilings that make it difficult to circulate air well and even the age, gender and even activity level of the workers. Twenty-three percent of the respondents to the survey were male; 77 percent were female.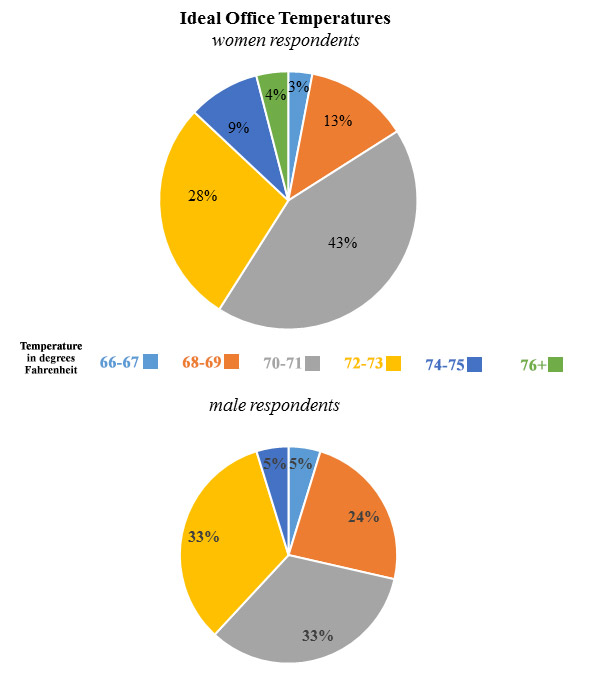 The comments to the survey often reflected the frustration that comes with working in an environment that doesn't feel comfortable.
"Practicing in south Florida, it's hard to cool off the office most days. Summer doesn't end till about January 1st here."
"We have micro-climates in the clinic area. Each exam room may have its own temperature."
"Fashion be darned. Sometimes females wear something sleeveless and then complain about the temperature. Know your body and dress accordingly, such as a sweater or blazer if necessary."
"I have a smaller frame and I've been told 'Oh if you are cold – gain weight!' I've worn leggings under pants, undershirt, shirt, sweater, and doctor coat, had space heaters, and drank/held hot beverages in a mug. 68° or below is unreasonable! The one office was kept at 66°! It seems unfair that all the compromise must come from those who tend to be cold to put on yet another sweater."
"The office in general is fine but my exam room gets too little air conditioning. Here in South Florida it stays warm all year so I cannot wear my white coat."
"It's too hot in the mini exam room with all the lights. It's cold up front, and I apologize to the front desk staff but I cannot concentrate on the exam if I feel like I'm going to burst into flames!"
"I hate it when some silly person thinks putting the dial at 62 will cool it down quicker!"
"We make use of small heaters or fans for those not comfortable at temps we set. I'm always wearing a sweater."
"Maintaining a 'happy' temperature is a constant battle."
"I run very hot and it is much easier (and more acceptable) to put extra clothes on vs. taking them off!"