The COVID-19 pandemic created an opportunity for progressive practices to implement new technology and create stronger, more transparent relationships with their staff.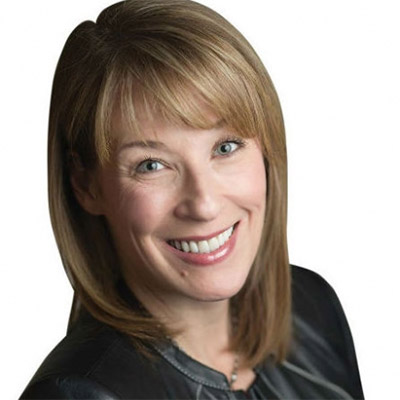 Optometrists from CooperVisions's class of 2020 and 2021 Best Practices honorees gathered in a virtual meeting, moderated by Michele Andrews, OD, vice president, professional & government affairs, Americas, CooperVision, to share how they conquered the management hardships they faced from the pandemic.
FEELING SAFE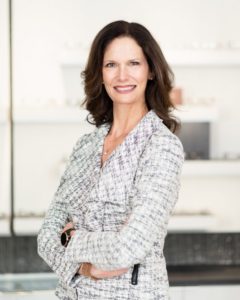 Ann Voss, OD, FCOVD, Dipl ABO, initially put the expansion project at Bellaire Family Eye Care in Bellaire, Texas, on hold at the start of the pandemic. "We were taking over the suite next to us. We put the brakes on for a short time, but we needed more space, and it worked out fantastic. When the practice reopened, there was more allocated space in the waiting room, which made patients feel safe and more willing to make in-person visits.
Alexandra Gelt, OD, of Clearvue Vision Center, says that her practice began offering more products online and through curbside pickup. "These were things we would have never considered 18 months ago, but they were implemented to keep everyone safe." –
It wasn't just the patients who wanted that reassurance of safety, says Dr. Voss. She made sure she checked in with each of her staff, hearing and validating their concerns.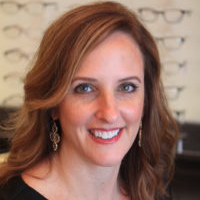 Nicolette Scott, OD, of Broad View Eye Center in Broadview Heights, Ohio, reinforced the need for staff communication. Whenever she implements a change, she explains the thought processes behind each decision, so even if the staff disagrees, they know where she's coming from and see that the decision was made in the best interest of the people the practice serves or who work there.
Dr. Scott says that the imperative for social distancing required a change in her contact lens process. Due to the small contact lens training room, many of her staff (and patients) felt uncomfortable, so she created training videos for her patients, meeting two needs with one deed. Her patients get a consistent and clear message on lens insertion and handling, and staff and patients spend less time together feeling crowded. The contact lens technicians can answer patients' questions and be accessible, and they also text the video link after the appointment so patients can access the resources afterward.
STAYING CONNECTED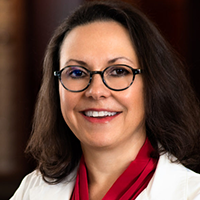 Pamela Lowe, OD, FAAO, of Professional Eye Care Center in Niles, Illinois, mentioned that her practice used telehealth services to stay connected with her patients. Her senior patients especially loved the service because they felt comfortable and safe while receiving eye care that might have been difficult for them to get otherwise, especially if they were unable to get out of the house or needed a family member to bring them.
Using telemedicine as a way to stay connected with higher-risk or vulnerable patients was important. Dr. Lowe says patients suffering from eye diseases such as glaucoma were at greater risk because many patients postponed or canceled their appointments and did not follow up on their treatments. Dr. Lowe stresses the importance of going back on track and says telehealth helped convey the urgency of in-person appointments.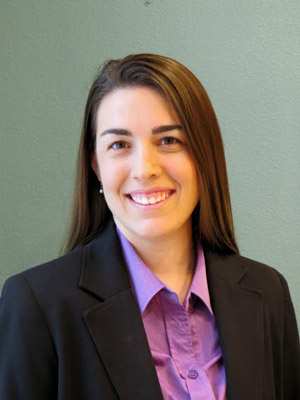 At Bright Eyes Family Vision Care, Elizabeth Knighton, OD, or Dr. Beth, as she's known to the kids, said that video chat calls helped keep the crowds down. As a pediatric practice, "most of our patients come in with a parent and a sibling. We limited who could come into the office, and having video chat calls with other family members was a way to do that," she says.
Prior to the pandemic, the practice was offering some remote vision therapy to relatively few patients for whom the practice was not accessible. "Then when we were in lockdown, most of our patients transferred to doing remote therapy," she says. Even though the patient schedule is fuller these days, the opportunity to offer remote therapy for those patients who missed a session or are on vacation still presents a great opportunity. "This introduces new flexibility into the vision therapy program," she says.
LIFESTYLE CHANGES 
Melanie Frogozo, OD, FAAO, FSLS, Dipl CCLRT, of Alamo Eye Care in San Antonio, Texas, says that myopia progression was also an increased risk as children spent more hours on their devices for online or hybrid learning. Parents and pediatric health care providers need to be educated on the issue. While some health care providers send referrals of high-risk patients, she says, it would be even better if more health care providers would make referrals for patients who show early symptoms so more treatment options can be explored for a longer time and foster patient engagement.
Dr. Knighton says she starts a conversation with children and their caregivers immediately after she identifies significant progression of myopia or other risk factors to stimulate public awareness. It eliminates any surprise announcements and patients, and parents are more accepting of the problem when it becomes more severe. It's also an efficient way to raise awareness because Dr. Knighton says she finds patients share information with their surroundings and attract new patients into the practice.
The 2021 Best Practices honorees are Alamo Eye Care in San Antonio, Texas; Bellaire Family Eye Care in Bellaire, Texas; BLINK in Albuquerque, New Mexico; Bright Eyes Family Vision Care in Tampa, Florida; Broad View Eye Center in Broadview Heights, Ohio; Carbon Valley Eye Care in Frederick, Colorado; Clearvue Vision in Kent, Washington; DuPage Optical in Addison, Illinois; Professional Eye Care Center in Niles, Illinois; and Socialite Vision in Palm Beach Gardens, Florida.
Adam Ramsey, OD, of Socialite Vision; Bryan Heitmeyer, OD, of Clearvue Vision; and  Michael Koditek, OD, of Carbon Valley Eye Care, also participated in the roundtable discussion.
CooperVision's 2022 Best Practices applications will begin accepting submissions in the fall. Congratulations to all honorees, and to learn more about each honoree, click here.