Women In Optometry has added six new members to its advisory board for 2018. These six ODs will serve a two-year term on the board. Congratulations to Melissa Barnett, OD, FAAO, FSLS, FBCLA, of Sacramento, California; Nhung Brandenburg, OD, FAAO, Dipl., of Atlanta, Georgia; Tonyatta Hairston, OD, of Jackson, Mississippi; Barbara Horn, OD, of Myrtle Beach, South Carolina; Mary Anne Murphy, OD, of Broomfield, Colorado; and Carey Patrick, OD, of Allen, Texas.
Dr. Barnett is the principal optometrist at the University of California, Davis Eye Center in Sacramento. She is an internationally recognized key opinion leader, specializing in anterior segment disease and specialty contact lenses. Dr. Barnett lectures and publishes extensively on topics including dry eye, anterior segment disease, contact lenses and creating a healthy balance between work and home life for women in optometry. In 2016, Dr. Barnett was recognized as a Women In Optometry Theia Award winner. Dr. Barnett is past president of The Scleral Lens Education Society. She and Dr. Lynette Johns edited the book Contemporary Scleral Lenses: Theory and Application with the unique perspectives and contributions of international experts.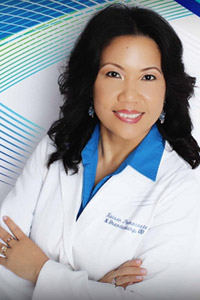 Dr. Brandenburg is currently president of the Georgia Optometric Association, after serving as board trustee, volunteering on several committees, and past president for the Greater Atlanta Optometric Association. She is the founding Chairperson of Georgia's Women of Optometry Committee, serves on the AOA Membership Committee, participates as a Board Examiner for NBEO and remains active in optometric legislative efforts. Dr. Brandenburg is a Kaiser Permanente medical center practitioner.
Dr. Hairston was installed as president of the Mississippi Optometric Association (MOA) in October 2017, and she also serves the organization as chair of membership development/retention as well as a board member for the Mississippi Vision Foundation, the non-profit arm of the MOA. She is the CEO of EnVision Eye Care and Optical Boutique. Dr. Hairston is also an adjunct professor for extern students at Southern College of Optometry and the University of Alabama.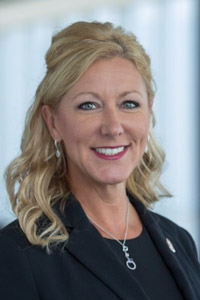 Dr. Horn has served on the Board of Trustees of the American Optometric Association (AOA) since 2011. She was most recently elected vice president of the AOA in June 2017. She is a past president of the Michigan Optometric Association (MOA), and she is a current member of both the MOA and the South Carolina Optometric Physicians Association. She was honored by the MOA in 2011 and 2005 and received the 2006 AOA Young OD of the Year and the Ferris State Pacesetter award in 2007. Dr. Horn is in a group private practice in South Carolina.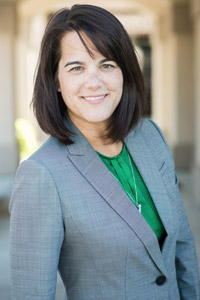 Dr. Murphy is the CEO and founder of Front Range Eye Associates, a four-doctor, all-female OD group practice focusing on pediatrics, specialty contact lenses, dry eye and specialty sports/hobby eyewear reflecting her passion for skiing, fly fishing and markmanship. She serves on the VSP Board of Directors and also serves on advisory boards for several ophthalmic industry companies. Dr. Murphy is a Vision Source® member and former chair of Optometry Giving Sight.
Dr. Patrick is the owner of Vision Source® Fairview and is board certified in therapeutic optometry by the American Board of Optometry. She is an active volunteer in both her community and in her profession. Dr. Patrick is currently serving on the Texas Optometry Board, served several years on the American Optometric Association Third Party Executive Committee, and is active in the AOA Cornea and Contact Lens Specialty Section as well as the Ocular Nutrition Society.
WO Professional Co-editors April Jasper, OD, FAAO, and Katie Gilbert-Spear, OD, MPH, extend a warm welcome to the new members of the board. "We're so honored that these ODs have chosen to be a part of the advisory team," Dr. Jasper says. "Their input is important in helping us keep up with the issues and trends in optometry." Dr. Gilbert-Spear agrees, adding, "We look forward to working with them over the next two years. The diversity of their experiences makes Women In Optometry more robust."
WO would also like to extend a grateful farewell to the six members leaving the board this year: Dori Carlson, OD, FAAO; Lauretta Justin, OD; Priti Patel, OD; Tamara Petrosyan, OD; Tonya Reynoldson, OD; and Jennifer Ong, OD. "These board members were so generous with their time, expertise and valuable stories. We all learned from them," says Marjolijn Bijlefeld, WO managing editor.