Women In Optometry Editor-in-Chief Marjolijn Bijlefeld spent months planning and scheduling the Women In Optometry Leadership Conference; including reading and narrowing down more than 250 nominations for the 2022 Theia Awards and sending a final few to the WO advisory board for selection. She and a team of industry leaders took turns announcing and presenting the awards to eight winners in seven categories. Then, she was handed an unexpected award of her own.
"I'm used to telling the story, not being part of it," Bijlefeld says. She was "completely surprised and humbled."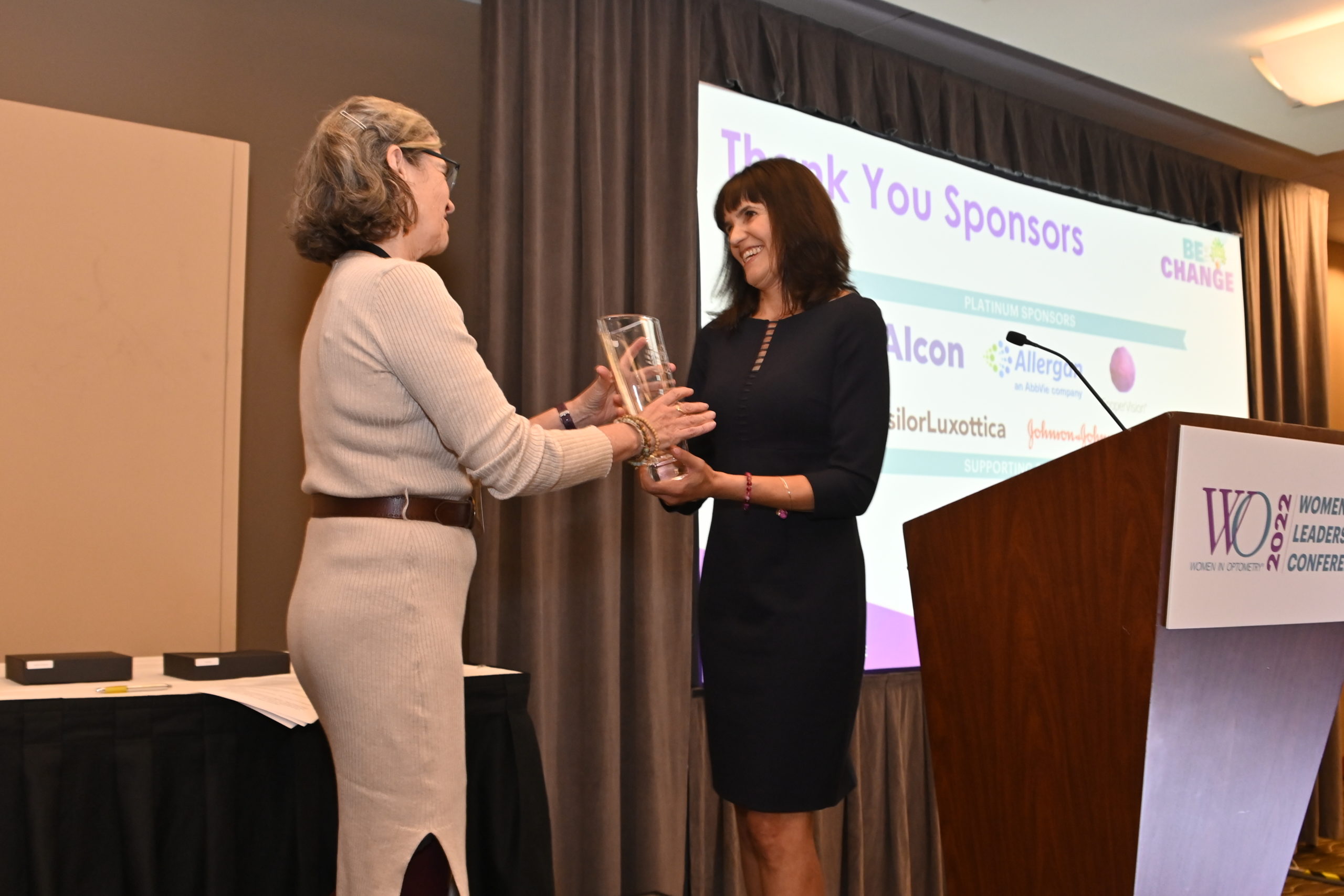 Bijlefeld's award is in recognition of outstanding leadership, dedication to women in optometry and elevating the profession. As head of the publication since its start in 2006, she has made countless connections and friendships with others in the industry and her name is one that many female ODs recognize.
Bijlefeld's husband and two children also made an appearance at the event, having flown in from the east coast the night before.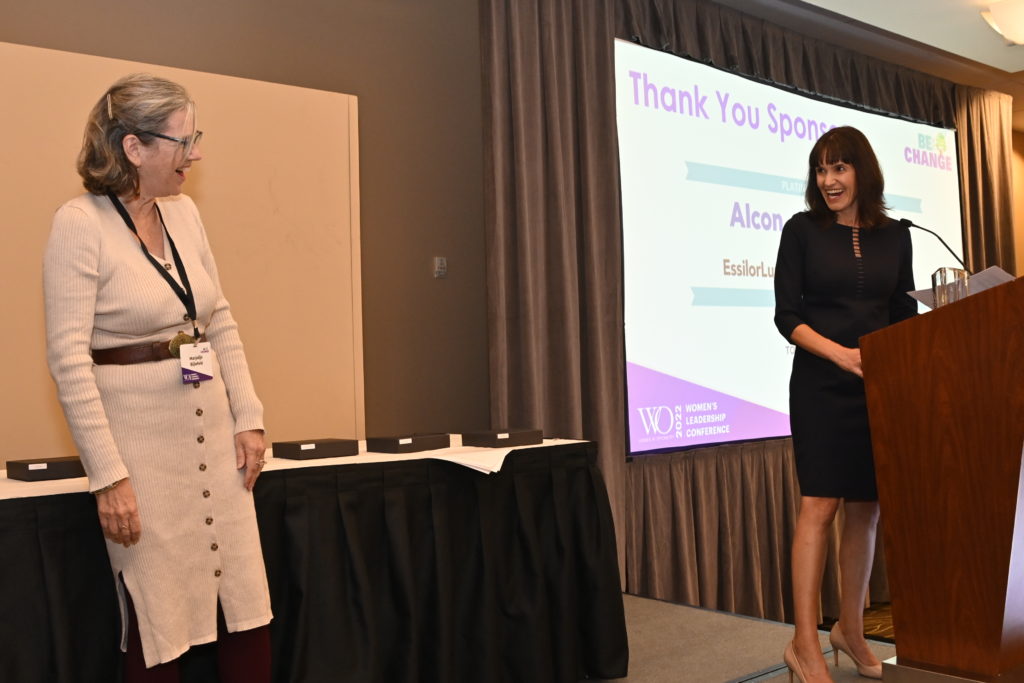 She says she had no idea. "I was also impressed that the Jobson team and my family could pull off a surprise of this size without me having any inkling at all!"
Congratulations to all Theia Award winners and to our Editor-in-Chief!
WOLC 2022 was held in conjunction with the American Academy of Optometry annual meeting, held in San Diego, California.