Women In Optometry regularly recognizes your accomplishments in the profession and in your communities. Have you stepped into a new leadership role or recently won an award? Send us a note.
| | |
| --- | --- |
| Chandra Mickles, OD, MS, FAAO, FSLS, was appointed to a newly created position of North America professional education lead, myopia at Johnson & Johnson Vision. | |
| | |
| --- | --- |
| Linda Frechette, OD, of Franklin, Indiana, was honored by the Indiana Optometric Association with the Meritorious Service Award. | |
The Contact Lens Institute is pleased to announce 40 leading optometrists as See Tomorrow Visionaries. They will help inspire their peers and inform consumers through the new nationwide program See Tomorrow Now launching this summer.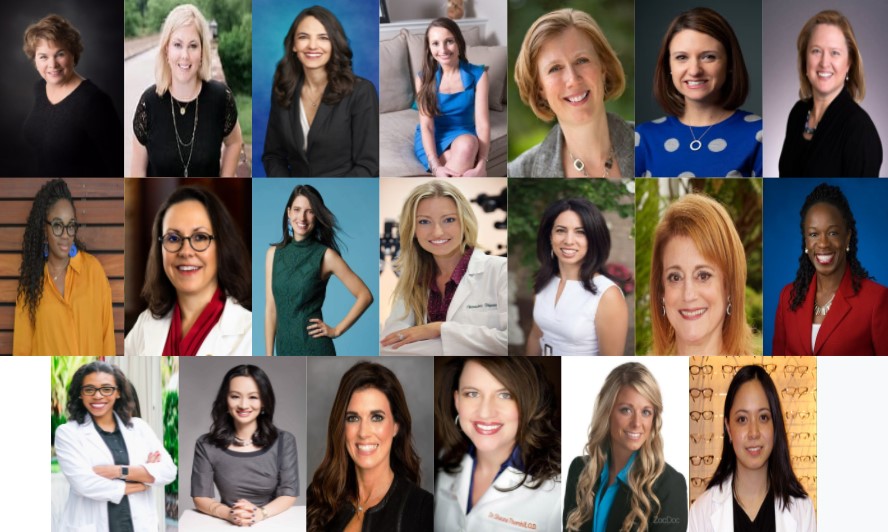 Jennifer Branning, OD, MBA, of Ludington, Michigan
Keylee Brown, OD, of Blairsville, Georgia
Christi Closson, OD, FAAO, of Portland, Oregon
Jessica Crooker, OD, of Scituate, Massachusetts
Kathryn Dumbleton, PhD, MCOptom, FAAO, of Berkeley, California
Katie Greiner, OD, MS, MBA, FAAO, of Stow, Ohio
Susan Gromacki, OD, MS, FAAO, FSLS, of Fulton, Maryland
Essence Johnson, OD, FAAO, of Dallas, Texas
Pamela Lowe, OD, FAAO, Dipl. ABO, of Niles, Illinois
Jennifer Lyerly, OD, of Cary, North Carolina
Amanda Nanasy, OD, of Pembroke Pines, Florida
Patricia Poma-Nowinski, OD, FCOVD, Bloomfield Township, Michigan
Susan Resnick, OD, FAAO, of Roslyn, New York
Sherrol A. Reynolds, OD, FAAO, of Davie, Florida
Danielle Richardson, OD, of Hollywood, California
Bridgitte Shen Lee, OD, FBCLA, FAAO, of Houston, Texas
Katie Spear, OD, JD, MPH, of Pensacola, Florida
Shauna Thornhill, OD, of Amarillo, Texas
Rachael Wruble, OD, FAAO, of Belmont, North Carolina
Jessica Yu, OD, of Westport, Connecticut