On Sunday, March 20, Woo University hosted a CE webinar looking at gender diversity and leadership issues. Attendees could earn up to four hours of COPE-approved series of continuing education sessions on issues facing women in optometry.
Gender Inequalities in the Eye Care Industry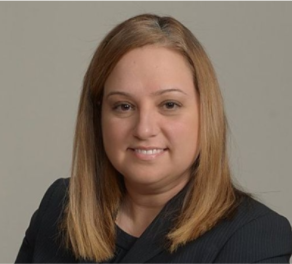 Maria Sampalis, OD, of Cranston, Rhode Island, reviewed many of the "firsts" for women in optometry – many of which occurred about 100 years into the history of the profession. She noted that the inequalities seen in leadership positions, pay and more are not unique to the optometric profession. Of the 500 largest public companies, only four percent of the CEOs are women, and among those in top management positions, only seven percent are women. 
Women ophthalmologists face about a 10 percent pay gap, she said, and opticians in the U.S. seem to earn about 17 percent less and are offered lower bonus structures.
Pay disparities for young women impact their lifelong earnings, as they could result in generally lower 401(k) contributions, a slower payback of student loans and ultimately lower Social Security contributions. "I've analyzed contracts that looked identical between the one presented to a male and one presented to a female, except the male was presented with a sign-on bonus and the woman was not," she said. These financial disparities "can lead to depression and anxiety and lead individuals to be less likely to take risks. These consequences are career-long," she said. 
Dr. Sampalis encouraged attendees to advocate for themselves. "Blame your lawyer, if you need to. You can say, 'My lawyer doesn't like this clause.' No one else will do this for you," she said. She also noted that industry and the profession as a whole could be more transparent about salaries – or at a minimum, not threaten to penalize those who do discuss benefits and salaries. 
She encouraged men and women to reconsider the biases against women – the perceptions that family obligations will keep them back and the stereotypes that men are better managers, for example. 
The situation may be improving as more attention is paid to advancing and including women in leadership – and men, women and progressive corporate policies will continue to open new doors. "We can build a better safety net that helps support this culture," she said. 
Developing the Leader Within You
When her term as president of the American Optometric Association ended, Dori Carlson, OD, FAAO, knew she still had a lot to give to the profession. So she initially said yes to everyone who asked for her participation. She became an advisory board member, trustee or speaker for a variety of organizations and causes. "I always did what I said 'yes' to the best of my abilities, but I started paying attention to the things that gave me the most passion," she said. Recently, she decided that was leadership, and after studying multiple leadership strategies on her own and becoming a John Maxwell-certified coach, she also went back to school to earn her master's degree in leadership. 
She has worked to include many of these strategies in the practices that she and her husband started in Grafton and Park River, North Dakota. These include using personality tests to determine individuals' strengths and weaknesses and even communication preferences. 
She was asked during the webinar what books she would recommend, and she supplemented that list to WO. 
Journal:  
Leadership Books: 
Developing the Leader Within You 2.0 – John Maxwell
The 15 Invaluable Laws of Growth – John Maxwell
Start with Why: How Great Leaders Inspire Everyone to Take Action – Simon Sinek
Leaders Eat Last – Simon Sinek
Know What You're FOR: A Growth Strategy for Work, An Even Better Strategy for Life – Jeff Henderson
Good to Great – Jim Collins
Your Best Year Ever – Michael Hyatt
The Eleven Commandments of Wildly Successful Women – Pamela Boucher Gilberd
Dr. Carlson was also asked whether she felt she was ever discriminated against based on gender. She answered that she did not think so earlier in her career, but as her perspective matured, she does see instances where she may not have been asked to participate at the same level as men. Noting that she has had male cheerleaders and mentors throughout her career, she also notes that sometimes people don't even realize that they are engaging in behaviors that can indicate bias: talking over people, restating ideas and claiming them as their own. Women can contribute to a change here by pointing out when that happens and by elevating each other. If the men in the room don't acknowledge a female colleague's idea, for example, she might. 
The Many Faces of Optometry: Perspective of Women ODs
Karen Lee, OD, FAAO, FSLS, of University of Houston College of Optometry, discussed how a switch from clinical practice to an academic career became so fulfilling. Elise Kramer, OD, FAAO, FSLS, FBCLA, explained how she started one practice cold, Miami Contact Lens Institute, and bought a second existing practice, Weston Contact Lens Institute. She detailed the pros and cons of each element of each model – from inheriting patients and staff and systems to creating and finding these from the ground up, to the differences those make in the longer term in advertising, investments, social media and more. Following on, Rutvi Doshi, OD, FAAO, FSLS, Dipl. ABO, shared how she shifted into an industry role and the range of opportunities for optometrists in the industry.
Overcoming Perceived Barriers
The final panel was composed of women who now work in industry: Chandra Mickels, OD, who is North America professional education lead for myopia at Johnson & Johnson Vision; Kristin Anderson, OD, director of professional education, U.S. Vision Care and Dry Eye at Alcon; and Leah Johnson, OD, FAAO, FSLS, director of professional affairs for CooperVision Specialty EyeCare, Americas. 
They shared statistics and experiences where the imposter syndrome may undermine women's confidence. They noted, for example, that in studies, men would judge that they should be paid more for a task than women did. In addition, men nominated themselves for a promotion when they had 60 percent of the required skills, while women waited until they had 100 percent of the required skills before putting forth their own nomination. 
They summarized their advice, with Dr. Mickles saying that if women want to follow their passion, they need to be sure that they don't place a glass ceiling over their own heads. "To get promoted, you need to be at the table. So you need to make the time" to be on panels and discussion groups. Dr. Anderson echoed that women should not wait to be asked but they should find opportunities to lead at whatever level they can. "With experience comes more formal leadership training," she says, noting that the three panelists have each gained more training as their roles expanded. Dr. Johnson encouraged women and those who advocate for them not to surrender to imposter syndrome but to work hard at whatever opportunities they have been given. 
Diamond sponsor New Sight Capital's co-founder Walt Whitley, OD, explained how the company aggregates investments from individual ODs to purchase, improve and ultimately sell apartment complexes. Learn more about this passive income opportunity at ​newsightcapital.com.
CooperVision sponsored the education with an unrestricted grant. Women In Optometry was the event's media sponsor.