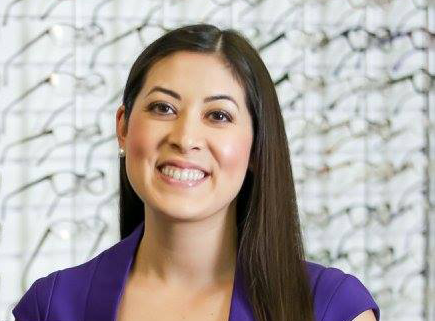 Even as the number and percentage of women in the optometric profession increase and the tremendous progress made in the struggle for general equality in American society in general, women still face discrimination, institutional barriers and even violence that might prevent them from being equal participants. In the eye care industry, stigmas around the capabilities of women have changed dramatically, but there is room still to advance knowledge and understanding of the issues that concern women ODs and how to resolve them.
Stephanie Woo, OD, FAAO, FSLS, CEO of Eye Care Professional Education Inc. (dba Woo University) is moderating a day-long Zoom webinar, Elevating Women In Eye Care. The event on Sunday, March 20, 2022, will feature up to four hours of continuing education as well as informational and aspirational courses led by key opinion leaders who helped define key issues facing women in optometry.
Here are the courses offered:
Gender Inequalities in the Eye Care presented by Maria Sampalis, OD. (CE credit pending)
Developing the CEO Within You presented by Dori Carlson, OD, FAAO (CE credit pending)
Rapid Fire: The Many Faces of Optometry: Perspective of Women ODs, featuring Karen Lee, OD, FAAO, FSLS; Rutvie Doshi, OD, FAAO; and Elise Kramer, OD, FAAO, FSLS (I hour of COPE-approved credit)
Overcoming Perceived Barriers, presented by Chandra Mickles, OD, MS, FAAO, FSLS; Kristin Anderson, OD, FNAP, FAAO; and Leah Johnson, OD, FAAO (CE credit pending.
In addition, there will be a virtual exhibit hall where participants can view short presentations from the sponsors and network with other participants.
"In 2021, Woo University delivered more than 60 hours of live continuing education events," says Dr. Woo. The clinical and practice management information we offer is invaluable, but in conversations with female colleagues and following a roundtable with key ODs, I realized that there is a greater need to normalize the conversation about parity and equality in the profession. Women ODs have come a long way, and there is continued advancement. But the barriers that do exist can be knocked down faster with transparency and continued conversation."
Registration for the event will be free to eye care professionals. Visit woou.org for more information or register here.
Women In Optometry, a Jobson publication found at womeninoptometry.com, is the exclusive media sponsor of the event.