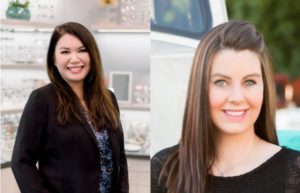 How can optometrists help patients who have no health insurance or vision coverage and cannot pay? In Oregon, all low-income children have access to vision insurance under the Affordable Care Act, but adults only have vision coverage under special circumstances. The Oregon Foundation for Vision Awareness (OFVA) was established with the goal to provide eye care services to low-income and indigent adults who are uninsured. Lena Walker, OD, OFVA president, and Amber Dunn, OD, discuss the importance of OFVA and the need for more statewide charitable organizations.
The OFVA sticks to its mission by having minimal eligibility requirements when applying for assistance, Dr. Dunn says. Anyone can fill out the Vision Assistance application, which is also available in Spanish. Once accepted, patients are provided with full comprehensive eye exams and a pair of eyeglasses. If the doctors find anything additionally that the patients might need, they also have a referral network of providers.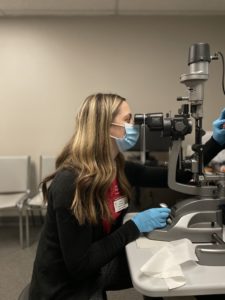 Dr. Walker says some of the biggest events OFVA holds are eye health fairs, which are held at each member doctor's clinic. The OFVA partners with Pacific University College of Optometry and the Oregon Lions Sight and Hearing Foundation (OLSHF) to recruit patients and create a smooth process, she says. Pacific interns help see patients in an equipped van and the OLSHF helps recruit patients through its community connections. Although it was challenging to get the program off the ground during the COVID-19 pandemic, Dr. Dunn says she held one of three eye health fairs at her clinic and saw 11 patients in four hours, providing eight pairs of eyeglasses and three referrals. Dr. Walker says patients told her they were grateful to the organization for providing resources that couldn't originally be accessed without insurance. For example, one of her patients lost her business to the pandemic and is now in a position where she requires help. She was scheduled for an eye exam through OFVA, Dr. Walker says.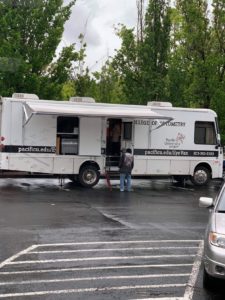 Dr. Walker says her goal is to increase awareness of the OFVA to not only adults and children who need vision care but also to Oregon-licensed doctors. Doctors can participate by both joining the organization or providing clinical services. There is flexible participation; some may choose to host an eye health fair while others can select to provide an examination to a patient per month or at another stated interval, Dr. Walker says. Currently, the doctors are donating their time, staff and location. Dr. Dunn says they hope to receive grants and charitable donations in the future which can also provide compensation to the doctors. Doctors can also join to be part of the OFVA board to help grow its network of participating doctors, apply for grants and create fundraising opportunities. The OFVA also welcomes donations from local credit unions and individuals who can donate to the OFVA.
Both Dr. Dunn and Dr. Walker say that they hope the OFVA can provide access to vision care throughout Oregon and hope to inspire other state optometry organizations to develop a similar program. For more information, click here.