The day after Kristie Nguyen, OD, of Orlando, Florida, got a package in the mail from PaprDoll Eyewear, a new company that creates and sells patent-pending Eyewear Appliqués for eyeglass frames, she created a 12-second TikTok showcasing the company's frame and three of the looks. Within a day, the post, shared on her social media pages, had hundreds of views and a lot of comments.
Dr. Nguyen sees the product line as a great way for independent eye care providers to add incremental sales and drive huge engagement with patients over eyewear as a fun accessory. That's precisely the idea behind the brand, started by optical industry executive Maria Moore Barnwell and her daughter, Elizabeth Barnwell Meier, and Cate Biggs Vosbein, whose background is in online accessories.
"This is a fusion of our interests," says Barnwell, who worked in the industry for 12 years at Essilor of America. Her daughter remembers the two having various discussions about how they could bring fun to the eyewear market and how a photo her mother sent her where she had put cut out pieces of paper onto her frames crystalized the vision. "It's a fun, cool product people can use to express themselves," says Meier.
Eyewear Appliqués are reusable and currently available for a few different Ray-Ban and Warby Parker frames, as well as for the few adult and kids frames that PaprDoll sells. The peel and stick appliques, made of eco-friendly materials, rest on the face of the frame and can be put back into a brochure-sized booklet for additional uses. Retailing at about $12 to $18 per Eyewear Appliqué, this becomes an inexpensive way for people to expand their eyewear wardrobe. Those who get a subscription code from their ECP will get additional savings.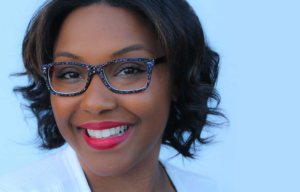 However, Barnwell points out, this is not designed to compete with eyewear sales in independent practices. Dr. Nguyen agrees that it's additive. Maybe these are patients who already have one of these other brands of frames, or the practice sells one of these frames but can gain an incremental sale," she says.
The sales can be done in the practice – the company can customize packages with a practice – or patients can sign up for a subscription of fun new Appliqués that are shipped by PaprDoll but credited to the doctor's account. Using its patent-pending technology, PaprDoll is expanding its Eyewear Appliqué offering in the coming months to accommodate additional name-brand frames.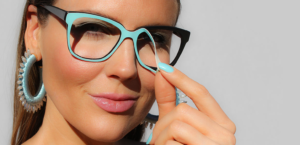 Barnwell says her career in optical had made her an advocate for the independent ECP, and she believe that this product line fits the market. "Independent ECPs have the ability to influence their patients, they're often open to enhancing the cosmetic experience for the patient and they're looking for an interesting and novel customer acquisition strategy," she says. Customers who come to the website can get a discount if they connect via their ECP's office.
Judging by the popularity of Dr. Nguyen's TikTok, the opportunities to spread the word via social media are tremendous, says Meier. "It's like playing with lipstick colors, or fashion accessories like a purse or shoes."
And the more fun that patients have with their eyewear, the more interest rise. "Bringing fashion frames into the wardrobe is not going to limit people from buying frames. In fact, it will reinforce how much frames are fashion accessories, and we suspect that people will buy more," Meier says.
"It's a great concept," says Dr. Nguyen, whose beauty and eyewear posts have helped her build a recognizable brand for herself. "This is going to help boost sales and interest in eyewear," she says. She also appreciates the women-owned aspect of PaprDoll, as well as the company's collaboration with nonprofits like Gaia Empowered Women. Meier explains that this organization helps resettle women refugees and empowers women artisans by providing a living wage so they can support themselves. PaprDoll is working with these women who are creating new, intricate designs as well as working on the production.
The whimsy and the women's empowerment are both compelling draws to patients, but promoting Eyewear Appliqués in the office is a great way to gain incremental sales without requiring anything else of the doctor, says Barnwell.
Learn more about Gaia for Women, which is undergoing some exciting changes.