This story was originally published in our Women In Optometry 2020 Gift Guide.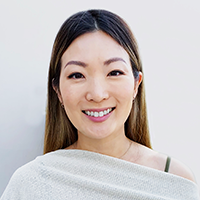 Christina Kim is part of a family full of serial entrepreneurs; they are always eager to make a mark in new industries and pride themselves on learning everything that can about the particular field and how they offer custom services. When her family business, JACKYS, Inc. (a compilation of the first initials of every member in the family) launched Clearlens, "we did not have any ties with the optical world, and there was much to learn," she recalls. "One of the values we would like to bring to the optical industry is to assist in being intentional with branded products and to provide a one-stop boutique experience where you can bring all of your branding ideas to life."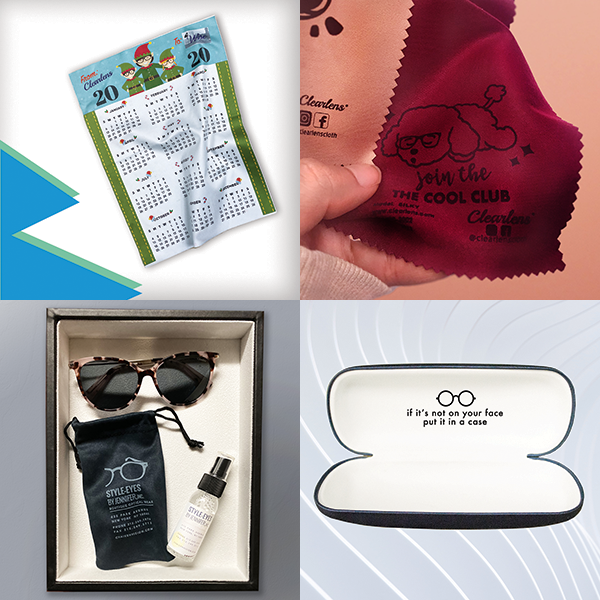 Design and artwork assistance is one of the reasons why people choose Clearlens, Kim explains. Some clients come to them with a design, while others have a concept in mind and need helping bringing their vision to life or give them total creative control. These customers can browse their LookBook full of designs and products based on research of the client's website, social media and even Google map street photos to get an idea of the aesthetic they are looking for. "Some designs take a couple of hours to create, while others can take months to get just right," Kim says. "It's definitely a fun process to collaborate and to create branded pieces you can be proud to share."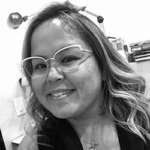 Judy Nguyen, OD, of Newark, California, highly recommends working with Kim and Clearlens and enjoys supporting this women-owned business. "I love customizing products with them, and they're easy to work with," Dr. Nguyen says.
FAVORITE CREATION: "Because a microfiber cloth is essentially a blank canvas, we've seen a plethora of unique designs over the years," Kim says. Some favorites among their team are neighborhood maps where our clients' practice/store is located, full of historic landmarks, popular eateries and charming icons that allow the customer to connect and understand that this business cares for the community and are proud to be where they are. They have also had a doctor who hosted local art competition for the best drawing of the office storefront, and that winning sketch was turned into a cleaning cloth.
SHOP or CONNECT ON INSTAGRAM @clearlenscloth