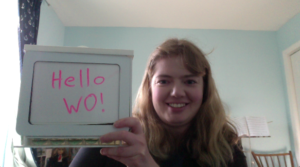 When Elizabeth Hunt was able to move into her first house last year, she was so excited to be able to decorate the way she wanted – without worrying what a landlord might say. A self-proclaimed "lazy organizer," she looked for the devices and tools that would make keeping her house clutter-free easily. When it came to the bathroom and her annual supply of one-day contact lenses, she was at a loss.
"It's a tiny bathroom, with a garden tub, a toilet and a sink all lined up. There are barely inches on either side of the sink," she says. So her contact lens boxes — which did not match the décor of her redone space – were relegated to a spot under the sink, requiring her to bend down each day and pick up a pair. "I began Googling solutions to contact lens storage, and the only things I could find were boxes where I would first have to split up my strip into individual blister packs. That's too much work," she says.
So she solved the problem herself and invented the OptoOrg contact lens storage and dispenser. It's a rectangular, top-loaded device that stores 12 strips of daily lenses – so up to a 12-week supply if a patient wears only one contact lens a day (or a six-week supply if the Rx is different for each eye).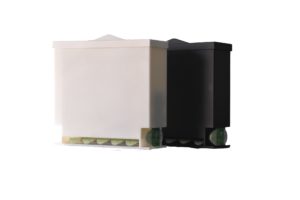 The contact lens wearer slides out a strip from the main container and inserts it in one of the side slots (a left and a right, conveniently). The dispensing opening at the bottom is just large enough to snap off a blister pack.
In addition to being practical, it can also be made more attractive. The products are available in white and black – but customers can add on a magnetic frame that holds a 5×7 photo. Or they can select the white board option (neon dry erase markers work on the black version) so that they can write reminders or affirmations or just doodles.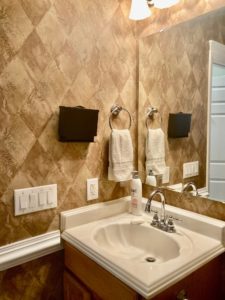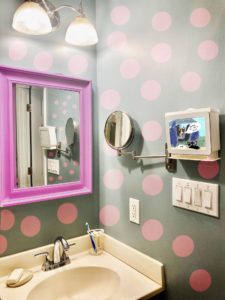 Future enhancements will include an attachable container to collect the blister packs for recycling. "Parents have asked for this because they say that kids leave the empty blister packs everywhere," she says. She's also creating a travel dispenser that holds a two-week supply and can hang over a towel bar.
The organizers sell for $24.99 on the website, but bulk sales are available for a sharply reduced cost. "If people order 1,000 or more, we can produce them in any Pantone color," says Hunt. Once her production ramps up more, she'll also be able to offer the standard colors in smaller bulk sales.
Hunt has been involved in every step of the way, from drawing designs and taking them to a CAD designer who could create the specifications. Then she used a 3D printer to develop prototypes, and when she sold out of those, she set out to find the funding to get a manufacturing process lined up. "I was very lucky to connect with an accelerator for women entrepreneurs called Get Sh!t Done. It's a super lovely group of women who have been so helpful in every step of the process."
Learn more at optoorg.com.