Mahnia Madan, BSc, OD, FAAO, of Vancouver, British Columbia (BC), is always considering new technologies that could benefit her patients in her dry eye clinic. After several years of reading research about the impact of platelet rich plasma (PRP) in other areas of medicine—from her husband, who is a periodontist, as well as for hair restoration and dermatology—Dr. Madan took action in creating PRP eye drops as a natural, custom treatment to her patients' dry eyes.
Dr. Madan began development of this unique technology about two years ago. This summer, it will be 1.5 years since she implemented it in the clinic. "There has been a really positive reaction from our patients," Dr. Madan says. Patients interested in the PRP eye drops have blood drawn at her clinic, and then their platelets are concentrated into eye drops, utilizing the parts of the blood that are rich in healing growth factors, cytokines and several natural vitamins. Dr. Madan says that these factors promote healing of damaged ocular tissue, thus improving signs and symptoms of dry eyes.
She's been collecting data along the way and has completed case studies to document the progress and success. "It's a really neat technology, and something other ODs may want to offer in their clinics."
In addition to her work in the dry eye clinic, which she developed in an ophthalmology office, Dr. Madan also practices as a full scope medical optometrist managing glaucoma, AMD, eye infections and anything and everything that walks in the door. She is the only OD on the team of four MDs in the office and co-manages care of her patients with her ophthalmological colleagues.
KNOCKING DOWN THE DOOR
The journey where Dr. Madan is today was full of determination. After her 2006 graduation from Pacific University College of Optometry, she completed an ocular disease residency at the Eye Center Of Texas in Houston, Texas.  Dr. Madan spent another five years living in the U.S., gaining experience while she worked at a private practice and an ophthalmology practice. Then she returned to Canada in 2012 with a specific plan: to work alongside ophthalmology to the fullest of her optometric abilities. Yet, in Canada ophthalmologists do not traditionally employ optometrists, and her capabilities by law were also much different than when practicing in the U.S. "I was in Texas and Minnesota where you could prescribe orals and do injectables," she says. "It was definitely an adjustment moving back to Canada."
She remained undeterred. "My heart is in co-management, integrating ophthalmology and optometry," she says. That passion paved the way for a series of cold-calls and visits to all of the presumed optometry-friendly ophthalmology offices in the area. "When I cold called, they all said that they would take a meeting." Some told her that that set-up just didn't exist there, and others said that they had never been approached to consider such an opportunity. She tells those who ask her for advice in breaking down these barriers: "You have to pick up the phone and call; they aren't going to advertise for this."
SEEING EYE TO EYE
Then Dr. Madan sat down for coffee with Kevin Wade, MD, who has been practicing in the community for 20 years. "He thinks that this model is the future—optometry and ophthalmology working together. He's a wonderful mentor." She shared a vision of leading the way in this effort in Canada. It took a few months to work out the logistics, as Canada has a socialized health system. By 2013, Dr. Madan was able to join the team and work alongside her ophthalmological colleagues.
It was a perfect match. Dr. Madan brought her past experiences in medical care just at the right time as optometry's capabilities expanded in Vancouver, Canada. "It was at the very forefront, and the education around dry eyes was also changing." That's when she began developing her dry eye clinic, gaining referrals from the MDs in her office as well as other local ODs and MDs.
Dr. Madan created a detailed protocol for streamlining dry eye treatment, covering all of the bases from procedures, documenting and billing to the staff training necessary to bring it all to life. For existing dry eye patients in the practice, Dr. Madan starts with a boot camp-type program and then takes a tailored approach for each individual case, including use of her PRP eye drops. She truly appreciates that Dr. Wade has been supportive of her efforts.
WORTH THE EXTRA EFFORT
Dr. Madan has now been with Dr. Wade's practice for eight years, working two days per week there and another two days at Lynn Valley Optometry in North Vancouver, where she also provides dry eye treatment with Intense Pulse Laser (IPL). The flexible schedule also allows her to spend more time with her three children, and she also enjoys lecturing on dry eyes and glaucoma.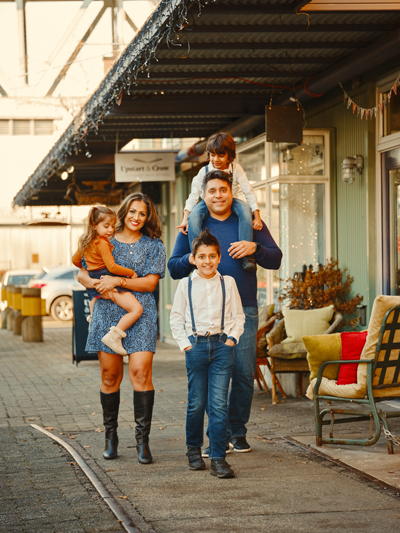 It also enables her to serve with the BC Doctors of Optometry provincial organization. Dr. Madan is currently vice president, and she's been on the board for nearly four years. "I'm always advocating on behalf of the optometrist. Being in an OD/MD office, I can work with both sides to help bridge the gap."
There are some exciting changes on the horizon, and recently, BC became one of the few  provinces to have telehealth billing codes to help provide eye care during the pandemic.
Learn more about Dr. Madan's innovative work and efforts on her website and Instagram @dr.mahnia.madan.