This story was originally published in our Women In Optometry 2020 Gift Guide.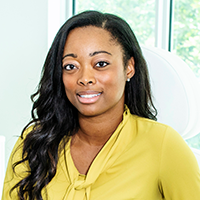 Renee Phipps, OD, who has practice locations in Winnipeg and Edmonton, Alberta, has recently added author to her resume. She penned the children's book Harry The Bear and The Perfect Pair, which is now available online for purchase.
The book is about a bear with blurry vision and his first adventure to the optometrist. Find it online in the U.S. on Amazon and Barnes & Noble and in Canada on Amazon, FriesenPress, Indigo and Chapters.