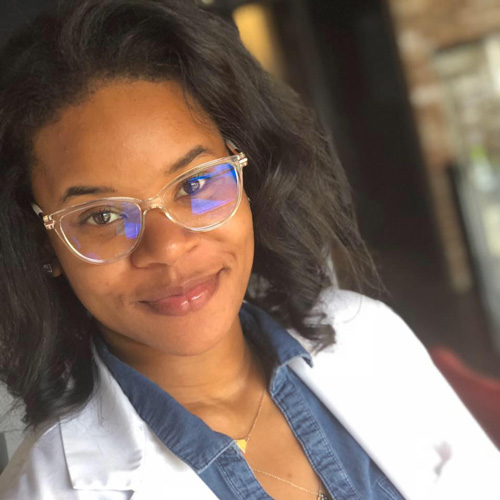 Danielle Jackson, OD, says that being busy can block a person's creative flow. "If I'm in a state of constant stimulation, I am unable to hear my own thoughts," she says. Now she makes a point of creating time for silence and a space free of distractions. That includes putting down mobile devices. "I used to scroll through my cell, looking for ideas or distractions. But since I've started doing this, I will write down my own ideas," she says.
She's been a planner and dreamer, coming up with plans for her practice, Jackson Eye in Fairburn, Georgia, even before she identified a space. She drew a blueprint using a computer-aided design program, placing all the equipment she knew she would want. She also designed the logo, all of which she uses today. It shows that good ideas, creatively cultivated, have staying power. As a business owner and busy mom, she finds that reset button is an important way to stay grounded.
WO also featured Dr. Jackson's office design story.