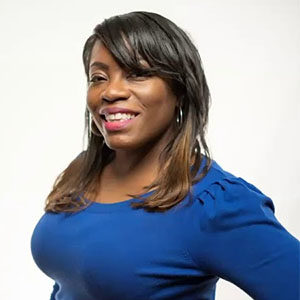 As a -12.00D myope, Chandra Mickles, OD, MS, FAAO, FSLS, Johnson & Johnson Vision  North America professional education lead, myopia, understands that myopia "is not a simple nuisance of vision correction; it is a disease that can impact quality of life and potentially lead to sight-threatening complications," she says. What thrills her about the optometric landscape today is that an increasing number of ODs and organizations see that, too.
For example, several years ago, whenever she spoke to a roomful of ODs, she would ask how many in attendance included myopia management services in their practices. "Only a few hands would go up," she says. "Yet, when I asked the question again last month at a conference, almost everyone's hands went up. It blew me away, seeing how much the needle moved forward," she says.
Understanding of myopia by patients in general has increased as well, she says. Four years ago, as a site principal investigator for a multicenter study on parents' perceptions of myopia and myopia management, Dr. Mickles and the research team found that nearly 90 percent of parents in that study were not aware of the complications associated with myopia or the diverse management options. The tables have turned now.  In the past year, she has seen first-hand and also heard from other ECPs, an up-tick in the number of parents proactively asking about myopia and worrying about the amount of time their kids spend on digital devices.
Whether the increase is due to the influence of the pandemic or industry and optometric association advocacy, the reluctance to discuss myopia as a disease seems to be dissipating. "Nonetheless, we have more work to do to truly change the trajectory of myopia and shape the standard of care," she says.
The dedication that Johnson & Johnson Vision has been putting into this mission is part of what drew her to join the company four months ago. Those efforts took a huge leap forward recently with the introduction of ACUVUE® Abiliti™ Overnight Therapeutic Lenses,  for corneal reshaping. A second major development has been a partnership with Treehouse Eyes, the first and only company dedicated exclusively to myopia management in the U.S. In this collaboration, Treehouse Eyes becomes the first organization to carry ACUVUE Abiliti Overnight Therapeutic Lenses across its network.
To ease more doctors into fitting ortho-k lenses, Johnson & Johnson Vision also launched its FitAbiliti™ software, which guides ECPs through the fitting process and recommends a lens with the first fit success rate of approximately 90 percent. The software is a huge benefit for the parents and children who can leave with a satisfying experience. "If we want to make myopia management a standard of care, we have to remove the complication out of the fitting process and minimize chair time. Together, the ACUVUE Abiliti Overnight Therapeutic Lenses and FitAbiliti software does just that and will empower ECPs to actively get involved in this space," Dr. Mickles says.
Dr. Mickles is excited to see what the new partnership will bring and how it will help raise public awareness and urgency on myopia care. "While Johnson & Johnson Vision will play a key role, no one can do this alone, everyone has to work together to bring myopia management to the forefront," she says. "Together, we can make a meaningful difference."
Starting now, families visiting Treehouse Eyes practitioners in select cities and practices will have the opportunity to utilize ACUVUE Abiliti Overnight Therapeutic Lenses to meet their patients' needs. ACUVUE Abiliti Overnight Therapeutic Lenses are specifically designed to match a patient's eye based on their unique corneal shape to temporarily reshape the cornea. The lenses will be available in two different contact lens designs: ACUVUE® Abiliti™ Overnight Therapeutic Lenses for Myopia Management, and ACUVUE® Abiliti™ Overnight Therapeutic Lenses for Myopia Management for Astigmatism. Parents looking to schedule their child's myopia consultation can visit Treehouse Eyes.