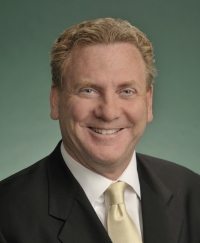 By: John S. Jarstad, M.D., FAAO, Professor of Clinical Ophthalmology at University of South Florida Morsani School of Medicine
I came down with COVID-19 in February 2019 after visiting Asia. I'm fully vaccinated now in addition to the booster shot. I tested positive for the second time last week but rather than taking a week off from work and 72 hours of non-stop coughing and wheezing, this second round was miserable for only 24 hours.
As a medical doctor, here is what I would advise for symptoms of coronavirus or any other virus, flu or pneumonia:
1. Dristan or Afrin nasal spray three puffs each nostril three times a day to clear your sinuses and breathing.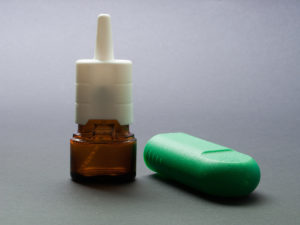 2. Mucinex (a mucolytic) tablets or cough syrup with guaifenesin (like Robitussin) twice a day to break up the heavy lung secretions.
3. Menthol cough drops and/or peppermint Altoids along with hot chocolate open up the small airways deep in the lungs. Peppermint hot chocolate! Yes, that would really open things up!
4. Breathe through a hot towel or washcloth at least twice a day. It moistens your mouth, nose and throat, and keeps the virus from going down your airway deep into the lungs.
5. Wear a mask to prevent spread to you and your family. This is an "aerosolized" virus and sneezing, coughing or even close breathing to someone infected will give it to you – THE most contagious thing I've ever seen next to Tuberculosis.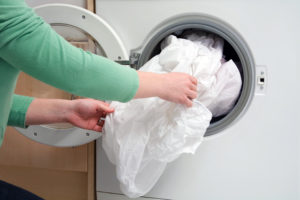 6. Take your clothes off directly as you enter the house in the laundry room and place them directly in the washing machine. Then take a shower to eliminate any contamination you contacted during the day.
7. Take Dayquil during the day and Nyquil at night.
8. If the coughing won't stop, a prescription asthma inhaler (albuterol) helps immensely. Doctors will fill it over the phone or with a face-to-face interview.
8.  We can prescribe azithromycin, also known as "Z-pak." If nothing else, it will prevent secondary bacterial pneumonia and may act to limit the virus. Hydroxychloroquine is a safe, old prescription drug for malaria with few side effects but it can cause an irregular heartbeat. Caution against adding it unless azithromycin is not working after a week – would keep it to one pill 200 milligrams once a week or 400 milligrams every two weeks.
9. Stay well hydrated. Preferably drink soup, fruit juice (especially orange juice), water, hot cocoa (contains theobromine which dilates the lung bronchioles and helps with breathing) and peppermint herbal tea. AND DON'T FORGET THE CHICKEN SOUP!
10. Wear protective gloves, a mask or handkerchief bandana or even a muffler or scarf over the mouth and nose to prevent inhaling the virus if you are out in public.
11. Back clapping: Have someone else cup their hands and clap up and down your back while you are lying face down on a slight incline with your head below your waist. This 5 minutes of vigorous clapping as you take a deep breath will knock loose any tenacious secretions that you have trouble coughing up and improve breathing.
12.  Pray!
With so many unproven therapies out there, my intention was to quickly help as many people as I know and care about to have proven medical information that works in the event they or a loved one has symptoms of the coronavirus, flu or pneumonia.
I'm receiving reports from my colleagues all over the world that my recommendations have already saved a few sick patients.
Dr. Jarstad participated in the WO Pop-up Poll: Has Omicron Variant Impacted Your Business, which was also shared by Review of Optometric Business. Click here to view the poll results in greater detail.