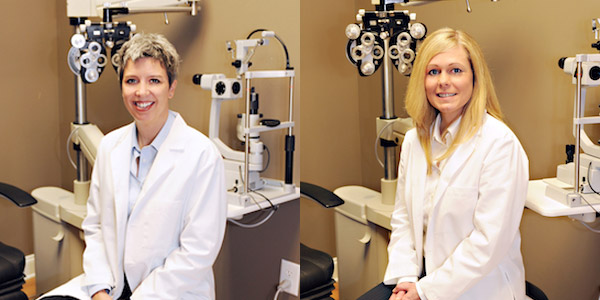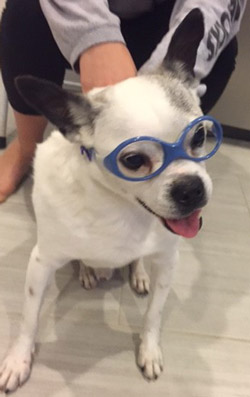 Amanda Lee, OD, and Tammy Tully, OD, of Myrtle Beach, South Carolina, rescued a 10+-year-old dog, Bandit, about a year and a half ago.
About six months after he became their pet, he had a vestibular event, exacerbating his balance issues. He had nystagmus, an obvious visual field defect with neglect to one side and walked around with his head tilted to self-correct for diplopia.
Dr. Tully sees many pediatric cases and is adept at prescribing eyeglasses with prism for nonverbal and special needs children, so she knew what to do. She found a sweet and sturdy pair of kids' frames and fit Bandit with his own prism glasses.
After about a month, he began moving about with less head tilt, and no longer needs his eyewear.
Have you adapted your skills to benefit a pet? Tell us how.