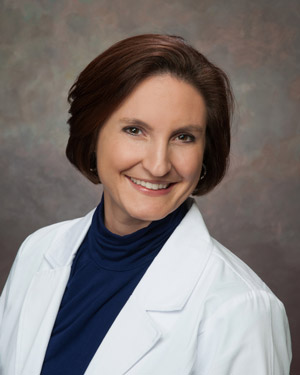 Several years ago, Angelique Sawyer, OD, FAAO, who is now president of the New Hampshire Optometric Association (NHOA), volunteered for the organization's outreach in the northern part of the state. "One of the doctors talked about the difficulty of finding someone to take over his practice," she recalls. He lamented that doctors coming out of school didn't seem to want to own a rural practice and he was wondering if he had unrealistic expectations, she says. So she offered to try to help him connect with other ODs. "The more I started talking to him, the more I realized this was a good opportunity for me."
She had been working as the solo OD in a satellite office of a MD/OD practice, a position she took after completing her residency within the Boston, Massachusetts, VA. During that time, she began serving with the state association and gained hands-on experience with running an office while she had the safety net of working for others. "I was comfortable with the group practice. I saw that there was a lot more stress in running a practice, so I wasn't in a hurry."
But everything about the situation in North Conway and Berlin was right. Her husband, Brian Sawyer, had run a multilocation ophthalmology practice in Houston, Texas, while she was in optometry school, so she knew she could count on his management experience. Their son was just 3 at the time, and they thought this would be the kind of community that was ideal for raising a child. Plus, the two-location practice had a great reputation. Opened in 1925, the practice had been owned by just two others; the previous owner had had it for 40+ years, and another owner had it for 40+ years before him. The previous owner also offered her a managing partnership and buy-in so that she didn't have to take out a huge loan at the start.
Having seen the struggle that the previous OD went through in his transition plan makes Dr. Sawyer keep it more front of mind. "I don't necessarily think it's going to be too challenging, if I start far enough in advance," she says. She also expects to be flexible in her ultimate arrangement—such as bringing on an associate or working with newly minted ODs. "I think that there will always be somebody to whom this type of full-scope practice and this community lifestyle will appeal," she says.
Dr. Sawyer says that even had she not found her future practice through the NHOA's regional outreach, it's an important process for many associations. "About five or six years ago, we had some major legislation pending. We found that many ODs are uncomfortable reaching out to their legislators. So we'd hold regional meetings and invite a legislator to come meet this group of constituents. They began to build the relationship. Smaller, locally based meetings can add to the power and the functionality of the organization and they add to the members' benefits," she says.
She has been involved in her state organization for years, working in public relations, membership, and legislative affairs and serving as vice president, president-elect and now president. It's not easy fighting for optometrists' right and patient access, but she also says it's empowering to be part of the effort.