Practices are reopening, but it's not yet business as usual. Optometrists share their challenges and strategies in this collection of stories.
CREATING VIDEOS TO EXPLAIN SITUATION TO PATIENTS REQUIRED PRACTICE TO CLARIFY ITS POLICIES 
The Salisbury Eyecare and Eyewear YouTube channel is refreshed weekly with new content, and practice owner Melanie Denton Dombrowski, OD, MBA, FAAO, films about 10 videos in a session to release every Wednesday. But when the state optometry board strongly recommended that offices cease routine care, it was apparent that she would need a shift in the messaging she had planned. Read more.
READY TO ADAPT
Melissa McCulley, OD, was on a family vacation in the middle of March when a series of messages started streaming in from her staff. Apologizing for the interruption, her team insisted that the issues arising with COVID-19 needed her attention back at McCulley Optix Gallery. Read more.
VIRTUAL VIDEO VISIT AIMS TO HELP PATIENTS FEEL COMFORTABLE POST-COVID 19 CLOSURES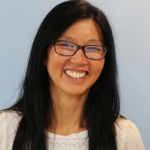 Summy To, OD, wanted to reassure her patients and let them know what to expect when they returned to one of the three offices of Myoptic Optometry in Portland, Oregon. "We have been preparing for a safer clinic since we shut down because we understand their peace of mind is key to trusting us as their provider," she says. Read more.
LETTING PATIENTS KNOW THE PROCESS
To help patients coming to EyeXam in Santa Clara, California, understand what they can expect, Nikki Iravani, OD, created a video that walks patients through the new process. Read more.
FEWER TRIPS TO THE DRY CLEANERS
The results of a Women In Optometry Pop-up Poll show that easy wash-and-wear clothing is likely to dominate the scene in most optometry practices for the time being. More than 300 people responded to this poll, showing a high level of interest in how potentially to keep work germs out of the house.

Forty percent of respondents said that they'll be wearing scrubs when they return to practice. Another 24 percent said they'll be wearing scrubs plus a white coat, potentially adding one more fabric layer of separation between themselves and patients. Still another 16 percent said that they're likely to wear the white lab coat over their business or business/casual clothes.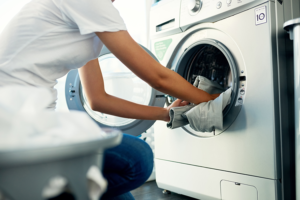 Business casual clothing—khakis, polo shirts, cotton fibers—round out the listing. Thirty-five percent of respondents said that clothing protocols for staff will be changing—with staff members switching to scrubs. An earlier WO Pop-up Poll found that about 40 percent of ODs routinely wear their white coats, while another 40 percent said they do not.
Respondents to this poll also noted that they're reconsidering their footwear, with many saying that they are looking for footwear that can be hosed off or washed easily. While nearly 42 percent said they anticipate wearing the same shoe styles they wore pre-COVID, 35 percent said they expect to wear machine-washable shoes—Keds, Rothys, Toms, sneakers. Another 17 percent said they'll be wearing hosable/wipeable shoes like Crocs and Dansko clogs.
GOODBYE TO THE TOES
A number of respondents to this poll said that the office policy will be no open-toed shoes for the foreseeable future. In a 2019 WO Pop-up Poll, nearly 50 percent of respondents said
it was ok and appropriate for a doctor to wear open-toed shoes. The 36 percent who said it was not ok to do so would likely be larger now.