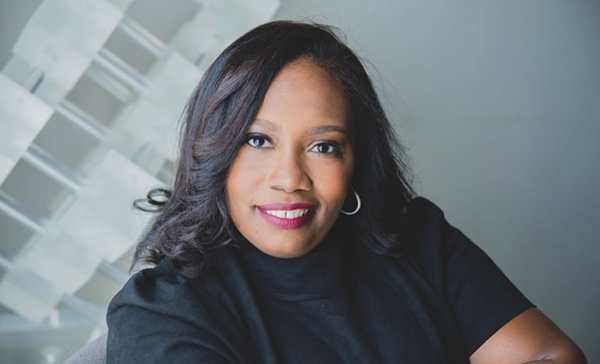 While growing up in Richmond, Virginia, Mesheca Bunyon, OD, visited a pediatric optometrist who was unlike any other. The late Alvin Baum, OD, doubled as a professional circus clown for the Ringling Bros. and Barnum & Bailey Circus. "He was a rockstar," Dr. Bunyon remembers, "I had such an awesome time…I remember the smell of popcorn, the costumes and the staff."
These childhood experiences sealed the deal for her future career, and in her junior year of undergrad at Morgan State University she made the decision to become an OD. After attending optometry school at Pennsylvania College of Optometry Salus University, she married Lamont Bunyon, OD, the visionary for opening their own practice, Special Eye Care, now located in Camp Springs, Maryland for over 15 years. However, Dr. Bunyon has taken on a second major role besides co-owner—a role that has become all her own: staff development coach.
FINDING HER PLACE
"I've had a very long stint in optometry…more than 20 years," Dr. Bunyon says. "I have had the privilege to do a lot in optometry. I've worked in all settings, including having my own practice. One thing I've noticed is that the staff often seems unmotivated and unhappy." After working in a corporate location as a manager, she was asked to be the person who would train the staff. "It's just a gift I have," Dr. Bunyon laughs.
In this role, she helps connect the staff to the mission and vision of the company, therefore creating a better environment for the patients. "I believe that we don't have a job without patients. If it's a poor working environment, the patient won't come back."
Another formative force in Dr. Bunyon's story is Draion Burch, DO, a renowned obstetrician and gynecologist, who also founded the Medical Moguls Academy. According to the organization's website, the organization helps "talented, big-hearted medical professionals and healthcare practitioners to step into their purpose and transform their medical expertise into lucrative speaking engagements, best-selling books and guest spots on top radio and TV shows." Dr. Bunyon would meet with Dr. Burch and discuss her interests, passions and strengths. "I love event planning," Dr. Bunyon says. "With that, I wanted to add workshops and retreats for staff." Her services are being recognized outside of the optometry field, as well, notes. "Medical Moguls Academy has opened my network up to dentists and physicians, and that's what I would like to do long term."
TRICKLE-DOWN INSPIRATION
One of Dr. Bunyon's top priorities is starting with the doctors. "It really starts from the doctor; if we go in with a great mindset, we can teach those staff members the mission and vision." She recognizes many of the long-term issues ODs face from unmotivated staff, which can result in high rates of turnover, a costly and time-intensive proposition because it involves hiring and training new team members.
Of course, Dr. Bunyon uses her talents across the board. "I've been very privileged to also have been a leader in the optometry field for 20 years." She has been involved in the National Optometric Association, the Central Maryland Optometric Society and was recently elected to be president of the Maryland Board of Examiners or Optometry in January.
Even with all of Dr. Bunyon's achievements, she credits the greatest accomplishment of her life to being a mother to her two sons.