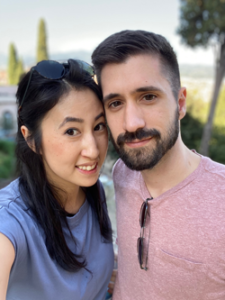 Rebecca Landolfi, OD, and her husband, Justin Landolfi, OD, of Cornerstone Eye Care in Princeton, New Jersey, have found an angle to connect with their patients and build the business: their kindness. With an emphasis on a family environment and connection, the two ODs make a great effort to get to know the patient behind the eyes. "We both grew up with home-town optometrists," she says. "We wanted to have that same kind of atmosphere. We wanted them to know about our family milestones as well as learning about theirs."
In fact, after welcoming their new baby two months ago, they received emails from patients asking if the baby had arrived yet. "Our appeal would be very simplistic: it's us selling ourselves."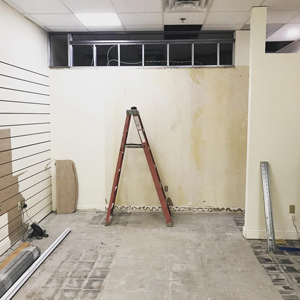 The doctors ensure that they can deliver on kindness by committing to unhurried appointments. Scheduling 45 minute to one hour appointments allows the doctors to be seen in the way they desire. "We try to not be doctors first, we try to be kind first," says Dr. Landolfi.
Known to their patients as Dr. Justin and Dr. Rebecca, they strive for patients to never feel like they're being nickel-and-dimed. "It helps because they know we're a husband and wife
practice."
AN AT-HOME ATMOSPHERE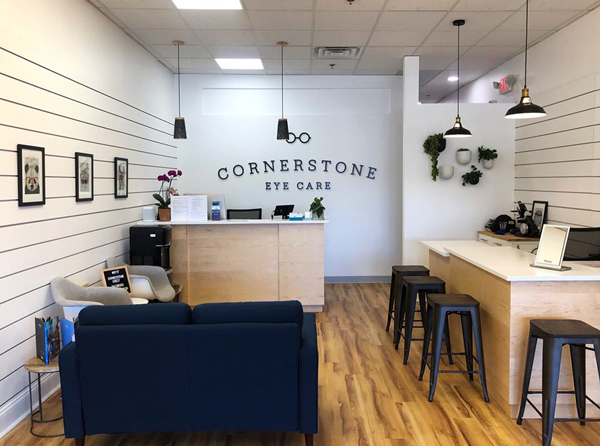 The space of Cornerstone Eye Care is critical when it comes to the desired atmosphere. Designed mostly by her, Dr. Landolfi's vision for their year-and-a-half old cold start was clear from the beginning. "When we decided to open I said, 'I know exactly what I want this to look like!'"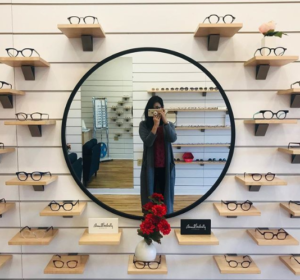 Fans of Scandanavian design elements such as lots of whites, warm woods and green plants, the doctors knew they didn't want the space to feel overwhelming. From a marketing aspect, these design choices make it easier to show off their all independent frame lines.
When it comes to eyeglasses, transparency is the model. "I think the usual way of selling eyeglasses can be confusing, but our pricing model is very simple and transparent," she says. Noting how companies such as Warby Parker appeal to patients because of the ease and patients knowing exactly what, the two were inspired for a pricing strategy that lays it all out there.
The doctors themselves are the ones to help the patients in the optical, too. "We build this rapport in the exam room, and then we're out in the optical, as well."
BUILDING THEIR BASE
The patients of Cornerstone Eye Care are life-long fans of the Landolfi doctors. Often told they are very different from other optometric experiences, they are also known for their presence at every step of the process from the exam to the check out. "We know 'That guy's kid just got married,' or 'Her kid is in college.'" Of course, using only independently owned frames makes them stand out immediately as more boutique than mass retail. "We often get compared to a Brooklyn store," she says, laughing.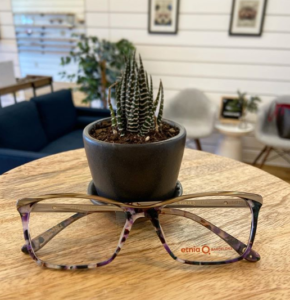 For other ODs considering practicing with their partner, Dr. Landolfi prescribes clear communication. "I think when working with a spouse or even a business partner it is so important to be in line with your vision. We were aligned in how we wanted to practice, but we have different strengths," she says. Overall, the Landolfis have found a system that works for them. "It's great to work with my husband. We're not usually there on the same day, but when we are, it's the most fun."
At this moment, they're content with building their reputation and the practice they have. "We're a small operation and we'd like to keep it that way. For us, it has never been our goal to have multiple practices. The sell of it is us."