Sasha Patel, OD, of Boca Raton, Florida, found a passion for jewelry making after quitting gymnastics, a sport that she was devoted to for a decade of her life. She's mostly been gifting and selling her jewelry to her own network offline for the past 15 years. Just a few months ago, she launched her website, Sasha Dolli, to widen her audience for selling her unique pieces.
Dr. Patel's handmade creations are truly one-of-a-kind. "I don't repeat the same design, so there is only one that I ever make of each style," she says. "I love to be creative and it's fun to make jewelry that's unique. They are great to gift someone something special."
The "Eye-Conic Collection" features her eye-inspired pieces, which are just a piece of the offerings that Dr. Patel has in her shop.
Dr. Patel enjoys working on custom orders. "I've had classmates who sent me inspiration pieces, and I've made custom earrings for them." If you are interested, please send her a DM on Instagram or an email here. Custom orders are due by Thanksgiving to be delivered in time for the holidays. Non-custom orders can be placed in early December for holiday gifts.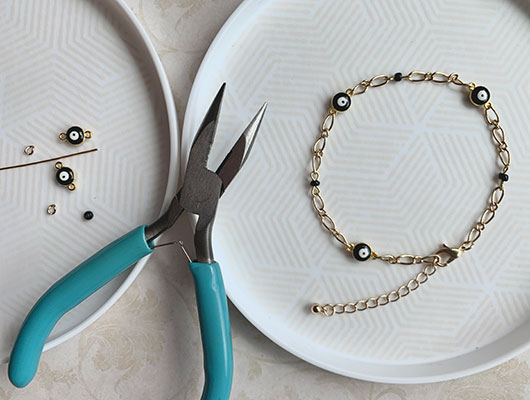 Dr. Patel says that her grandfather's experience with glaucoma led her to an interest in optometry. After her 2020 graduation from Nova Southeastern University's College of Optometry, Dr. Patel worked in a private practice and within the Walmart Health multidisciplinary setting. She currently practices with MyEyeDr.
Keep an eye on the shop for more eye-themed pieces to be added before the holidays!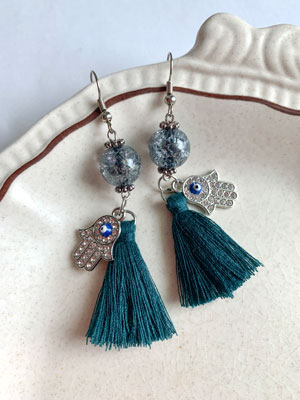 Visit her website. Follow along on Instagram. ** Dr. Patel is offering a discount for WO readers! Use code WOMENINOPTOMETRY10 at checkout to receive 10% off of your order. Offer expires Dec. 31, 2022. **