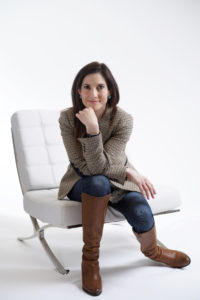 When Heather Miller, OD, FAAO, Dipl ABO, wanted to open a practice, she went to her most trusted advisor: Sue Miller, OD. Dr. Heather Miller is a third-generation optometrist succeeding her mother Dr. Sue Miller and her maternal grandfather. Dr. Sue Miller graduated from Pennsylvania College of Optometry (PCO) and served as an examiner for the National Board of Optometry. She also won the Merit Award from the Pennsylvania Optometric Association in 2021. Dr. Heather Miller followed her mother's footsteps by graduating from PCO at Salus University in 2011 and opened her own practice – Bright Eyes Vision of Hartsville, Pennsylvania – in her hometown in 2015.
Dr. Sue Miller says she came out of her retirement out of love for her daughter and this adventure together, and the pair was able to cushion financial burdens and improve patient care. Both doctors say there are more benefits than disadvantages to working together. Although there are days when they can't endure each other, Dr. Heather Miller says, laughing, they always know they have each other's backs. She says it's also nice to experience "the struggles and high points together" because there's a depth of innate trust and support that can't be achieved with other relationships.
In addition, the mother-daughter dynamic was able to tackle a cold-start practice without any staff by creating a unique practice. The practice focuses in medical optometry, providing a range of services from diabetic eye health to dry eye exams and management of age-related eye diseases. Patients do not have to travel to another destination to purchase eyewear because Dr. Heather Miller says she designed her practice to be a boutique to provide a unique, niche selection of eyewear. The pair also participates in numerous community outreach and charity initiatives events to show the level of commitment they have to their patients and community.
Inside their practice, they focused on fostering patient relationships by having a few extra minutes to introduce themselves and know their patients personally – and by adding personal touches like sending sympathy cards if they heard a patient was ill. Both doctors say that they were eager to reopen the practice as soon as they were able to do so after the initial COVID-19 lockdown because they felt that their patients needed them, not only for eye care services but also for emotional support. Patients were excited to come into their appointments because it was the only face-to-face interaction some of them had during the pandemic, Dr. Heather Miller says.
Now that they've made it through the start-up years, the pair has plans for growth. Both doctors hope to welcome staff as patient volume increases. They also anticipate dropping vision care plans soon, which would allow patients to receive the health care they need, without feeling limited to their vision plan. Dr. Heather Miller says she wants to build further on her concierge-style optical boutique by incorporating beauty and fashion, such as expanding frame choices and brands and adding aesthetics services.