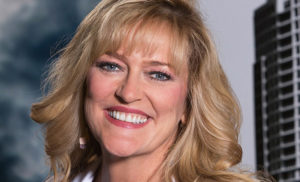 Laurie Sorrenson, OD, FAAO, is the new professional editor of Review of Optometric Business (ROB). Dr. Sorrenson is the founder Lakeline Vision Source in Austin, Texas, which she opened in 1995. A board-certified clinician, she serves on the faculty of the University of Houston College of Optometry (UHCO) where she teaches practice management to fourth-year optometry students. Dr. Sorrenson lectures around the country and in Canada on topics such as staff management, practice efficiencies, keratoconus and contact lenses. She serves as consultant to other optometrists to help them better manage their practices.
"I am honored to have been asked to fill Dr. Mark Wright's shoes as the professional editor of ROB. My signature statement is 'Do What You LOVE What You Do.' I believe I will be doing what I love to do for optometry in this role: helping ODs enjoy the business side of our profession," Dr. Sorrenson says.
Al Greco, publisher and vice president, new business at Jobson, says, "In addition to her clinical expertise, [Dr. Sorrenson] is an innovative thinker who understands the business benefits of successfully implementing new processes and technologies in the practice."
RANGE OF EXPERIENCE
Dr. Sorrenson attended college in Oklahoma on a basketball scholarship, earning her B.S. at University of Houston and her optometry degree at UHCO in 1985. She earned FAAO designation in 1999 and is licensed as an Optometric Glaucoma Specialist.
Dr. Sorrenson has received multiple awards and recognitions.
UHCO Benedict Practice Management professor for the year 2000-2001;
Texas Optometric Association (TOA) Young Optometrist of the Year in 1995 and OD of the Year in 2002;
UHCO's Distinguished Alumna of the Year in 2002, the same year she delivered the commencement address;
Bill Pittman Leadership Award from UCHO in 2006;
Mollie Armstrong Public Service Award from the TOA in 2008;
TOA Distinguished Service Award in 2017;
and Women In Optometry Theia Award of Excellence for Mentorship in 2018.
Dr. Sorrenson has received the TOA President's Award 18 times. She is currently the PAC chair for the Texas Optometric Association and has held leadership positions in both her state and national optometric associations.
Listen to Dr. Sorrenson talk about practice culture in this WO podcast.