None of the women ODs who are in leadership positions at Johnson & Johnson Vision arrived where they are today by following someone else's roadmap. Although they may have some similarities and each was guided by mentors, their choices and timing are uniquely theirs.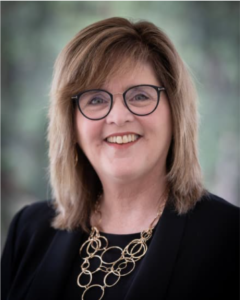 Carol Alexander, OD, FAAO, who joined the company more than 15 years ago and recently retired as a member of the North America Professional Affairs team, says that advocacy and leadership are intricately connected. Leadership comes from saying yes – to helping with the small tasks and the large and then you have to show up to do the work.  Dr. Alexander launched on the leadership path when she began to volunteer with the Ohio Optometric Association, and, as her profile rose, so did the number of opportunities.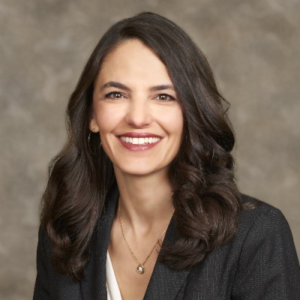 Christi Closson, OD, FAAO senior manager of professional education, also saw joining the company as a way to expand her impact. "I had a rich history with Johnson & Johnson Vision, starting with a front row seat when I was in school," she says. But after having been in the exam room and providing direct patient care, she saw the opportunity to have a similar impact on a larger scale and higher level by joining the company.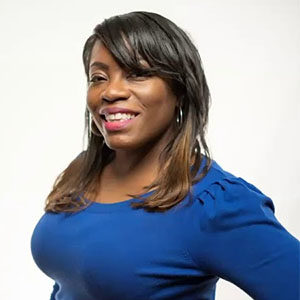 Chandra Mickles, OD, MS, FAAO, FSLS, found direct patient care highly fulfilling. "Directly enhancing vision and restoring sight is hard to beat," she says.  However, for her, the decision to move into industry was asking herself where her strongest passion was. "People told me I should be in leadership. So I started to ask if that is what I should be doing. What did they see in me?" When she had the opportunity to accept an industry leadership role and focus on her passion project of myopia management, the two goals coalesced. She is the North America professional education lead – myopia – at Johnson & Johnson Vision.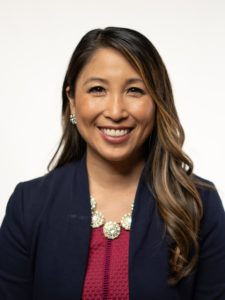 Head, North America Professional Affairs, Charissa Lee, OD, MBA, FAAO, says that she – like many other ODs – had not realized that a career in industry was an option. "I love being an OD. It's personally fulfilling. And having been the leader of this professional team for the last two years, I've had this ability to pull from my own practice experience and past engagements with patients to help guide the company's priorities," she says. "It's very important for the optometrist's voice to be represented in these decisions. I can use my experience as a practicing OD as a launching pad for how we can bring products and services to optometrists and patients around the world. It's a unique opportunity to think of how a business can partner with the profession to serve patients from this holistic manner."
REPRESENTATION MATTERS
Not only is it important to have the OD voice represented, but it's important, they say, to have leadership reflect gender and racial and ethnic diversity. "Within optometry and within our organization, female representation matters," says Dr. Lee. "When doctors of optometry see someone in a role that they had not envisioned for themselves, that's valuable. They think, 'That could be me.'"
Dr. Mickles agrees and remembers with clarity being at a J&J Vision Institute event when she was in school and meeting Millicent Knight, OD. "Suddenly, I began to see that a career in industry was a possibility. It spoke volumes about diverse perspective, and we can continue to leverage that by inspiring young and future leaders."
Dr. Closson says the willingness of mentors, both inside and outside of the company, to share their experiences and advice have greatly benefited her.  She says it is akin to the "it takes a village to raise a child" mentality. "I have fabulous female mentors who have been strong advocates for themselves and for other women. Their advice has been so helpful, and I see it as my great privilege to pass that along," she says.
Plus, their voices deserve to be heard, says Dr. Lee. This is representation that is well-earned from their experiences as JJV customers and front-line providers. "We have strong clinical backgrounds, and we are all well-trained. It's a great opportunity for a company to have internal optometric leaders and get that immediate and important feedback."
GETTING STARTED
Each woman's entry into an industry role has been a little different. Dr. Closson says her pathway was an easy one – even though she did not initially recognize it was there. She became a Professional Affairs Consultant, which is "a wonderful introduction. I was a raving fan of ACUVUE® products, but I was also interested in the science behind the technology, educating our peers and elevating the profession." As a Professional Affairs Consultant, she immersed herself into all of those areas.
Dr. Mickles agrees that speaking on behalf of a company is an excellent way to determine the fit. "Speaking for JJV allowed me to develop the knowledge base and tools needed to succeed. Becoming a consultant is a great pathway to form relationships and be introduced into industry.  It was also wonderful to have industry leaders cheer me on and be supportive."
Each of these kinds of roles is an extension of a company, Dr. Lee says. "Speaking on behalf of a manufacturer about its products and services lets you dip your toe in. You have the ability to bring in your perspectives as a clinician and as a company spokesperson, which is critically important to the audience, too. When a speaker can field a question about staffing and say, 'I have the same issue in my practice,' that creates a connection," she says.
Whenever you start, however, be sure it's something you are passionate about and able to take on. There will be those who can teach you the skills needed, says Dr. Alexander, but the drive is internal. "Only volunteer when you plan to say yes and give 100 percent. Remember that your actions will develop into your reputation. Avoid giving a quick yes; instead, say, "Let me get back to you." Fully understand commitments you will need to make. When you need to say no, give context to keep doors open for future opportunities.
EXCITING TIMES AHEAD
Dr. Closson says that she believes optometry as a profession offers even more career opportunities now than when she graduated. "Doctors can go deeper into subspecialties or work with industry or research or a combination."
Dr. Lee agrees, saying, "Wherever your passion lies, you can choose a facet of optometry that matches. If you want to see patients but don't thrive on running a business, there are opportunities. If you love research or academics or industry, find what drives you. Some people feel stuck in what they feel they should be or what they planned to be. I thought I was on a different pathway, but my career took a whole different direction."
In addition to finding what you want to do, determine whom you want to do it with, says Dr. Mickles. "It's amazing to be a part of a company that is at the forefront of advances in the profession from addressing disease states to enhancing vision. Plus, diverse perspectives are valued here, and well as living by our Credo."
Start with companies where you admire the products. That's essential, but also relatively easy. From there, make sure that the mission overlaps with yours, says Dr. Closson. The brand of the products and companies you're aligned with contribute to your own personal brand, she says. When you can find that – and it's a company that supports the profession – that's a winning combination.
PP2022AMB6196