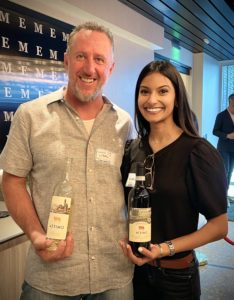 By Nadia A Virani, OD, Vice President of Operations- EVP Eyecare and wine sommelier
As doctors, we are dreamers: we dream of caring for our community, we dream of bettering public health and we dream of keeping on the cutting edge of research and technology. Many of us have intense visions of building something that can deliver all of our dreams to our patients and worlds. If you combine that drive with creativity and grit you can get closer and closer to executing on even your furthest dreams– this is the essence of entrepreneurship.
Entrepreneurs are constantly shaping, evolving and bettering our world. Many of their journeys are incredibly inspiring! I wanted to take the time today and talk about the jaw-dropping journey of an entrepreneur who changed our worlds dramatically: Jon Schlegel.
I was recently in Denver and ran into Colorado entrepreneur, Jon Schlegel, the founder of the revolutionary breakfast concept, Snooze – which he named after hitting the snooze button too many times when he was an aspiring chef. Many of you have frequented Snooze, stood in line for hours, sunk your teeth into that delicious pancake flight or unforgettable breakfast burrito!
What do you do after you have reinvented the breakfast industry and built restaurants all over the country by the time you turn 40?
You pack up your family and move to Italy and start a winery!
After successfully growing Snooze, which celebrates breakfast with only the finest ingredients, Jon wanted to fulfill a lifelong dream of learning the wine industry in the Piedmont region of northwestern Italy.  Aside from its beauty at the foot of the Alps, this region is famous for its culinary heritage and the Nebbiolo grape that some consider the King of European grapes that only grow in this unique micro-climate.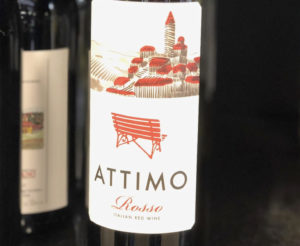 Derived from the word, Nebbia, which is the Italian word for the fog that is created when the warm moisture of the Mediterranean Sea meets the foothills of Piedmont, this region has wide temperature ranges–-cool moist nights and hot dry days– that are heavenly for wine-making.
After buying a home with a small winery in the town of Monforte d'Alba in Piedmont, Jon set out to learn the wine-making craft the hard way–by working for local producers with no pay! With his unassuming nature, entrepreneurial work ethic and passion that borders on obsession, Jon learned hundreds of years of wine making skills in five short years. With his return to Colorado right around the corner, Jon decided in a 'moment' to celebrate his Italian journey by bringing these amazing wines back to Denver.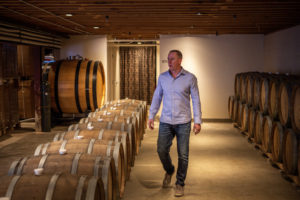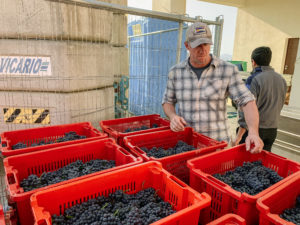 In 2017, Jon founded Attimo Wine, which brings Piedmont grapes to his winery in the heart of Denver's trendy RINO neighborhood–and appropriately right next to one of his first Snooze restaurants.  Attimo is Italian for the word 'moment' that for Jon is a symbol of the moment when you decide to do something daring and for those special moments that we all share together with a bottle of wine.
When I ran into Jon, we shared his 2019 Lange Nebbiolo and he reminisced about his time in Italy and pride for bringing these famous wines to the U.S. in such an innovative way. He shared one of his favorite passages from a book called, Put your Ass Where Your Heart Wants to Be by Steven Pressfield that says, "Jump…It is not as wide as you think."
So grab a glass of Nebbiolo and let's toast brave entrepreneurs like Jon and our own moments when we dream of doing something bold and daring with our lives.
Missed previous installments?
Read the story about how and why Dr. Virani became a wine sommelier here.
Read Dr. Virani's wine fun facts here.
Looking for a romantic, date-night wine? Read Dr. Virani's choice here.
A white burgundy is a perfect après-ski wine. Read about Dr. Virani's choice here.
A delicious tempranillo  is a great way to welcome the warm days of spring. Here's Dr. Virani's recommendation.
A cabernet sauvignon that is nearly a meal in itself. Read her recommendation here.
Read why summer, optometry and Riojas are a heavenly combination here.
Sangria recipe? Yes, please. Look here.