Siva Chan, OD, has been a partner in Oculus Eye Care and Optical in Vaughan, Ontario and Dr. Siva Chan and Associates in Markham – but several years ago, she began exploring her interest in flower farming more seriously. A little more than a decade ago, her family found a 1.8-acre farm property that would allow her to grow dahlias and other flowers by the thousands. Now, FairyPatch Flower Farm has been taking up more and more of her time. "The farm business is almost taking over as my full-time work," she says.
From tulips and daffodils in the springtime to an explosion of lavender, poppies, ranunculus, dahlias and more throughout the summer to fall  and dried flower arrangements later in the year, as well as selling tubers (sorry, she cannot ship to the U.S.), the sustainable local garden keeps her busy all year long.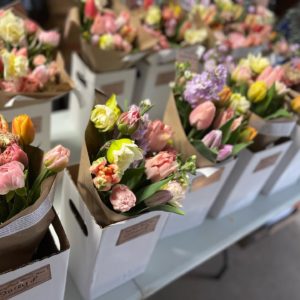 The farm sells subscriptions to bouquets and dried arrangements for pickup and dahlia tubers can be shipped within Canada. It is not open to the public, but her Facebook and Instagram pages let viewers enjoy the sights and imagine the scents.