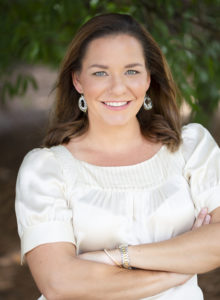 By Natalie Hayes Schmook, MBA, CFP, CVA
We recently discussed what underlying stock investments look like. Let's look at the types of instruments you can use to purchase stocks.
In publicly traded markets (which refers to things you and I are able to buy through a custodian like Fidelity), there are two main things that can be bought: stocks and bonds.
Stocks are a tiny bit of ownership in a company, and bonds are a loan to a company to be repaid with interest. Although it's possible to have a portfolio made up of direct investments in stocks and bonds, most investor purchase a basket of stocks, bonds or both.
The most common way to own a lot of different companies or have exposure to a diverse group of bonds is through an index fund, a mutual fund or an ETF, which stands for exchange traded fund. Index Funds- Index funds do exactly what they suggest– they follow an index such as the S&P 500 (the 500 largest companies in the US) or the MSCI EAFE, which is an international index representing 21 developed countries. Being that there are around 5,000 stock indices in the US alone, index funds are an easy way to own a lot of stock or bonds in a specific part of the market. And since index funds are not
actively managed (most indices reset one a year), they tend to be very inexpensive to own.
When you purchase an index fund, you are buying the underlying value of all the stocks as of that day's market close. Index funds can also be a bit expensive to buy into for smaller accounts.
Mutual funds: Mutual funds are what is referred to as "actively managed" investment vehicles. What this means is there is a team of people doing research on stock, bonds, industry trends and economic conditions to try to pick stocks and bonds that will perform well for investors. Because you're paying for a team of people, these vehicles tend to have higher fees, and often times have a minimum investment like $2,500 or $5,000. And even though you're paying some very smart people to choose securities, historically most mutual funds don't outperform their corresponding index on a regular basis.
To make matters more complex, within mutual funds there are different share classes such as A shares (which typically have a front fee called a load that investors pay to buy into the fund), C shares, which have to be owned for a specific period of time or else there is a fee for selling, and I shares (shares bought by an individual investor or fee-based financial advisor) to name a few.
Exchange Traded Funds (ETFs): ETFs are like a mini version of a index fund or mutual fund. They can follow an index or be actively managed, although the latter is less common because ETFs are required to publish what they own on a daily basis (so theoretically someone could copy a manager's investments). Instead of their value being calculated based on the value of the stocks or bonds it owns at the end of each day, ETFs trade like a stock based on what investors are willing to pay for them. Typically this corresponds with the value of what is owned, but not always. ETFs are typically more tax efficient than
mutual funds as well.
When looking at any type of investment, be sure to look at the fees, performance, risk, strategy and management team to determine whether it's a good fit for you. Happy investing!
Disclaimer: This material is for educational and informational purposes only to the best of the author's knowledge and is not to be construed as personalized financial or investment advice. Consult a financial professional about your personal situation.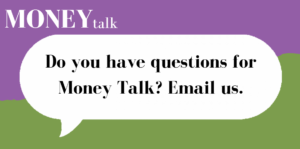 Email your questions for Money Talk to mbijlefeld@jobson.com.
Natalie Hayes Schmook, MBA, Certified Financial Planner™, Certified Valuation Analyst™, is the founder and owner of Hayes Wealth Advisors, a financial planning and investment management service for practice owners and their families.
Missed previous Money Talk installments?
Three Things You Should Know About 529 Plans
Needs = Taxes, Debt and Electricity
The 50/30/20 Approach for Personal Budgeting
Do You Have the Right Liability Insurance?
The 1% Trick That Will 100% Help Your Retirement Goals
The Student Loan Conundrum: To Refinance or Not to Refinance
Is Your Portfolio On Track For Retirement? Use The 4% Rule
Personal Spending Is A Mission-Critical Piece To Retirement Planning