OD couple brings career, faith and love of nature into sharp focus
Meet Sean and Steph. Sean Cushman, OD, and fiancé/OD student, Stephanie Nahhas, met through a combination of their passion for faith and optometry, bonded through their mutual love of nature and hiking and continue to challenge and support each other as a couple and as Instagram content creators.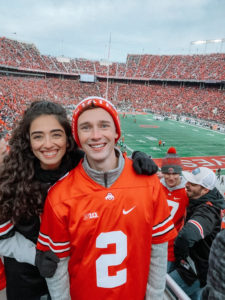 They met in August of 2019 through a Fellowship of Christian Optometrists group at The Ohio State University. She was a first-year student new to the campus and reached out to a fourth-year friend to show her around at church. The friend said they couldn't make it, but that their buddy— Sean— was available to show her around instead. They started dating later that year, and the rest is history.
Although mountain trails are limited in Ohio, the two found ways to explore nature and be socially distanced from others. Their first trip together was to Utah where they hiked through various parks, and the two recently returned to the state to take engagement photos.
THE ROAD TO DOCTOR-HOOD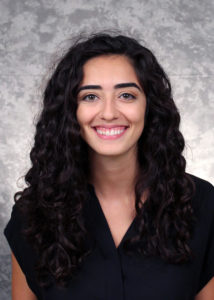 The soon-to-be Dr. Nahhas grew up with mentors in medicine who raised her with the motto that it is important to both do good in the world and remember that you need to make time for your own life, too. She found that optometry provided the right balance of health care, an intellectual challenge and good working hours. She shadowed a family friend who was a dry eye specialist and found that there was a huge world within the scope of optometry.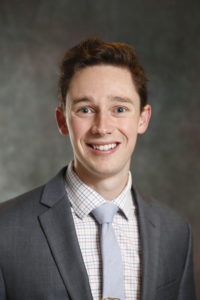 Dr. Cushman recently completed a year-long residency and fellowship in ocular disease at Bascom Palmer Eye Institute in Miami, Florida before settling in Salt Lake City, Utah, in a medically focused practice. Nahhas will soon complete one of her rotations there.
DOING MORE GOOD
Dr. Cushman says that he appreciates that practicing optometry lines up so well with his faith and missionary work—in the world and in his community. The two still find time to be involved in their missions and even take faith-based trips once or twice a year. She is helping organize a trip to Guatemala for early August with Student Volunteer Optometric Services to Humanity and is the co-president of the organization. On this trip, the group will work with a clinic in a rural part of the country and provide access to essential eye care, women's clinics and educational medical seminars to an expected more than 100 patients per day.
"I have been able to help so many underserved communities and be immersed in other cultures," she says. "It's been amazing."
"Our love for travel and healthcare coincides," he adds. "We love being involved in other cultures, learning from them and helping them when we can."
INSTAGRAM: A CREATIVE OUTLET
The two have found a way to share their love for national parks and nature through their Instagram page @nationalparks_guide that Dr. Cushman started two years ago. An avid photographer, he loves melding the science of optics with the creativity of photography. "All those hours of studying optics paid off in another way!"
The Instagram page became a great outlet for them during COVID-19. "We were trapped inside, bored, and I would scroll through other Instagram pages," he says. "I thought, 'hey, I could try to do that.'"
In addition to sharing spectacular photographs, he saw this as a way to educate people. "I want the page to raise awareness to the pollution problem and the 'leave no trace' principal," he says, referencing the National Parks Service ethics to "take only photographs and leave only footprints."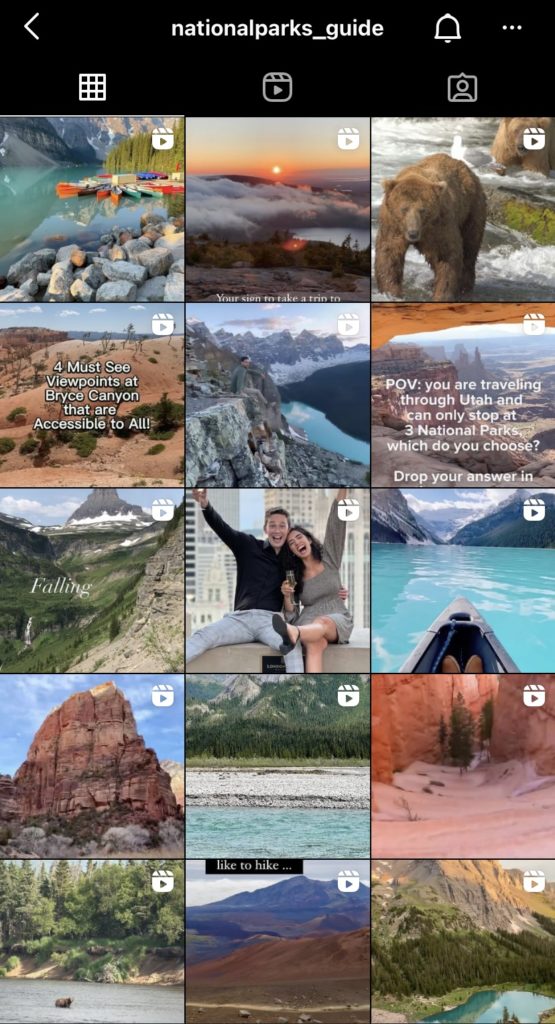 She contributes with content and posts when needed but credits him as the brains behind the operation. The page currently as almost 150,000 followers* and almost 1,000 posts*. He hopes to use the platform to feature other creators in the future, and especially those also in the optometric and medical industry. They say they'd like to connect with other nature-lovers who are also in the industry and even take group trips and create more content for their Instagram page and feature the work of others.
"We do have a great work-life balance," Dr. Cushman says. "We both really love our jobs, but we also love doing other things."
In a world where some ODs experience pressure and burnout, this couple is building a base of outside interests that will keep them motivated, fulfilled and grounded as their step into a new chapter of their lives.
*As of August 2022
All photos courtesy of Stephanie Nahhas and Dr. Sean Cushman