Lisa Hamilton, OD, of Littleton and Denver, Colorado, typically attends more continuing education classes than she needs in a year.
As the president of the Society of National Associated Pearle Professionals, she runs the CE program for the organization's two national meetings. After hearing a number of lectures on ocular surface disease and dry eye symptoms, she began changing the way she approaches the condition. She established a dry eye protocol that addresses meibomian gland dysfunction (MGD) as a part of it.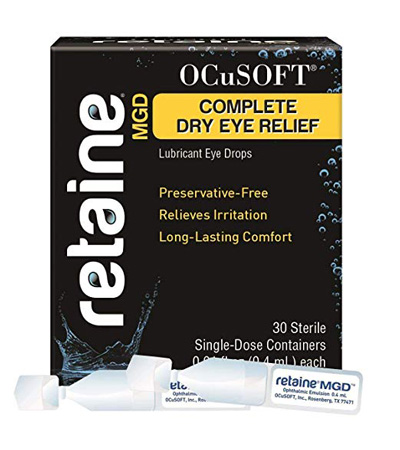 "We have been using the protocol for about a year, even though we were addressing aspects of it by recommending OCuSOFT products for MGD and blepharitis, for example." But creating a protocol has allowed her to have a more consistent approach to patients with symptoms. The biggest shift is that the five practitioners in the three practice locations are more inclined to ask about dry eye symptoms. A series of questions on the patient history form set up the conversation, too. They address the frequency of symptoms such as redness and irritation or how many hours a day the patient spends with digital devices or looking at a computer screen.
Dr. Hamilton has three Pearle locations and five doctors who work in these offices. She offers meibomian gland and tear film imaging at one location where she brought in the Oculus Keratograph. Even in those offices without this technology, there's a lot that can be done for patients to improve their signs and symptoms.
Simple Test Provides Education
"With any patients who have signs or symptoms of dry eye, we look at the tear breakup time. If we see evaporation before about 8 seconds, then the patient might benefit from dry eye treatment," she says. Fluorescein drops and anterior segment video that shows the tear breakup over the count of 10 is a highly effective patient education tool, she says.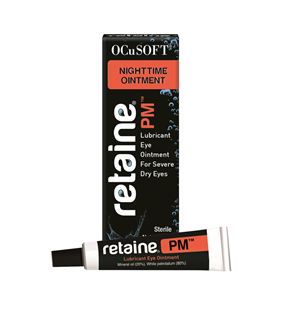 "We're in Colorado, so the dry eye contributes to evaporation. We explain to patients why it's important to blink frequently and avoid computer vision syndrome and eye fatigue, too," she says. Since dry eye symptoms can interfere with comfortable contact lens wear, it's important to address the condition so that patients don't drop out of contact lenses. Since dry eye is a multifactorial condition, Dr. Hamilton is happy to have a variety of products and treatments she can offer. Retaine® PM™ ointment is ideal for patients to use before going to bed, and Retaine® MGD® Complete also provides effective relief for many patients. The practice's doctors emphasize eyelid hygiene, using HypoChlor® spray and dietary supplementation with fish oil.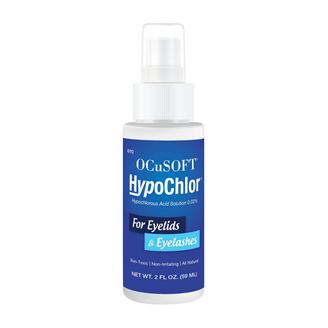 Adding dry eye services has helped her build the medical portion of the practices. Patients who are not highly motivated to treat their mild dry eye might be happy with artificial tears, but they know before leaving that there is more the doctors can do for them. For patients with moderate or severe symptoms, the doctors will identify the factors involved and see these patients back about three months later. "Adding dry eye services does not require much investment in diagnostic instruments. With just fluorescein and a slit lamp, it's an inexpensive way to get into the field," she says.
Patient Response
The patients who have been treated are so grateful that someone has taken their complaints seriously. "I often hear people say, 'I've been telling my eye doctor for years that my eyes are bothering me,'" she says. It has also improved the stability of vision for patients who experience fluctuating vision because of their dry eyes. Rather than complaining that their eyeglasses or contact lenses don't work, they're much happier with the outcomes. "They feel cared for," Dr. Hamilton says. "And that keeps them coming back."