Bridgitte Shen Lee, OD, FBCLA, FAAO, of Vision Optique in Houston, Texas, carries five products from OCuSOFT that she says are essential to her growing ocular aesthetics practice. All are for sale at her practice, providing patients with maximum convenience while bringing incremental sales and returning patients to the practice. Dr. Shen Lee, who serves on advisory boards for OCuSOFT, explains why these products are so important to her patients and practice.
Nutritional supplements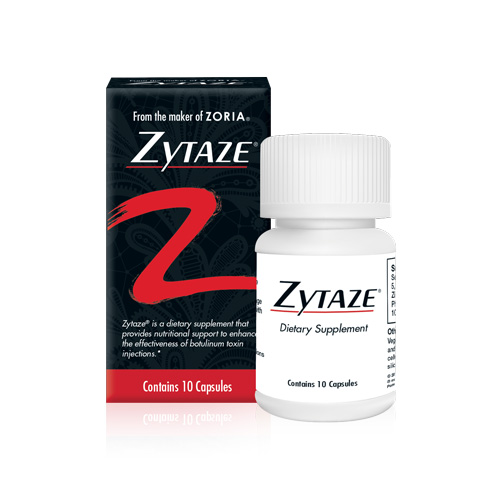 Zytaze® Dietary Supplement provides nutritional support so that botulinum toxin injections can work at maximum efficiency. "Botulinum toxin injections are expensive for cosmetic patients but also for those patients who need a lot of them for medical purposes," says Dr. Shen Lee. "Taking Zytaze for five days prior to the injection (whether cosmetic or medical) provides additional zinc and other nutrients that allow the toxin to bind with zinc and extend the efficacy of the injections," she says. That means that patients who were coming in for injections every quarter might be able to come in every four or five months instead, she says. For that reason, once she began selling Zytaze in her practice, the product has sold itself, she says.
"Eyelash shampoo"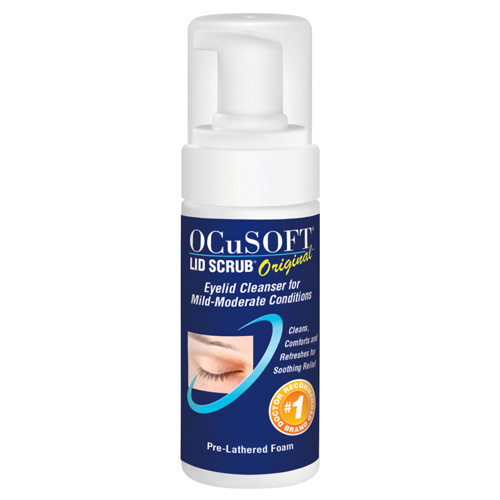 Dr. Shen Lee calls OCuSOFT cleansing products "an eyelash shampoo, and patients understand that. You brush your teeth every day and you wash your face. Why wouldn't you wash your eyelashes?"
She recommends OCuSOFT Lid Scrub® Eyelid Cleanser to dissolve and remove oil and dirt, in combination with OCuSOFT HypoChlor® (0.02% hypochlorous acid) for patients who need a stronger product.
She recommends OUST® Demodex, a go-to product, especially to women who wear eyelash extensions and to anyone who shares a house—and particularly a bed— with a cat or dog. "It's not that the pet transmits demodex mites to the owner, but their dander can create a host environment in the bedding," she says.
Retaine®
Healthy eyelids and clean eyelashes are a first step in dry eye treatment, but the Retaine® family of dry eye products is another important component of Dr. Shen Lee's practice. Retaine is one of the first OCuSOFT products she started with, and it remains a workhorse in her work with dry eye patients. She recommends it to patients who show signs of meibomian gland dysfunction and dry eye, and to satisfy the requirements of most insurance carriers. "The majority of the prior authorizations require that the doctor put a patient on a different nonprescription drop for the patient to use a minimum of two times a day for a minimum of two weeks," she says.
Because she and her staff have studied these requirements, she is able to recommend Retaine and document this step. Then the prior authorization for additional treatment comes through faster and with less frustration.
In many cases, using Retaine will also alleviate a patient's symptoms. "When the ocular surface is dry, it's negatively charged. Retaine MGD is the only positively charged preservative-free lipid supplement, so it is attracted to the ocular surface via electrostatic attraction and forms a protective layer. In addition, it is a Step 2 dry eye treatment recommendation according to the TFOS DEWS II report," she says.
Zoria® products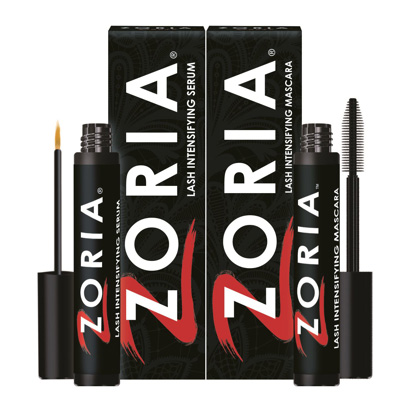 Finally, Dr. Shen Lee offers patients Zoria® Lash Intensifying Serum and Mascara. Neither contain any prostaglandin analogs, so she tells patients that these products offer a way to enhance their eyelashes without the potential negative effects of using a prostaglandin or the mess and bother of glues or other extension adhesives.
"Optometry needs to own ocular aesthetics," says Dr. Shen Lee. "As business owners, this is an opportunity for us to provide more services and products to our patients that we know will work well and be safe." She and her staff emphasize that the doctors have chosen these products after researching the available options, offering them at the same price as other retailers. "We want to be sure that patients can start with their treatment or new products right away," she says.