Gina Wesley, OD, MS, FAAO of Medina, Minnesota, doesn't just promote Zoria® Boost Mascara with lash intensifying serum, she uses it herself. "It's a great, go-to everyday mascara. It conditions the lashes, is very good for healthy maintenance and removes easily. It's been a nice addition to my office and my personal life," she says. The mascara, as well as the Zoria® Boost Lash Intensifying Serum, are part of OCuSOFT®'s line of cosmetic products for sensitive eyes distributed by eye care professionals. The line also includes Zoria® Makeup remover, a gentle, water-based makeup remover ideal for contact lens wearers and people with sensitive skin.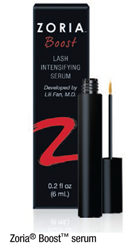 Dr. Wesley also carries additional products, including the OCuSOFT® Lid Scrub® Foaming Eyelid Cleanser, for her patients with meibomian gland dysfunction (MGD). "Patients really like it, too. It's affordable and it really cleans the lid margins. It's a great practice product, and it's a part of my dry eye regimen," she says.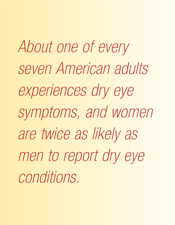 It's important to her that she can offer her patients cosmetic products, as well as effective facial and eyelid cleaning products. MGD and dry eye symptoms are increasingly prevalent. About one of every seven American adults experiences dry eye symptoms, and women are twice as likely as men to report dry eye conditions. Heavy makeup and harsh cleaning products might be contributing factors for women, she says. Being able to address some of these needs in the office means that she can make patients more comfortable and that contact lens wearers may be able to stay in contact lenses longer rather than deciding that their contact lenses are too uncomfortable.