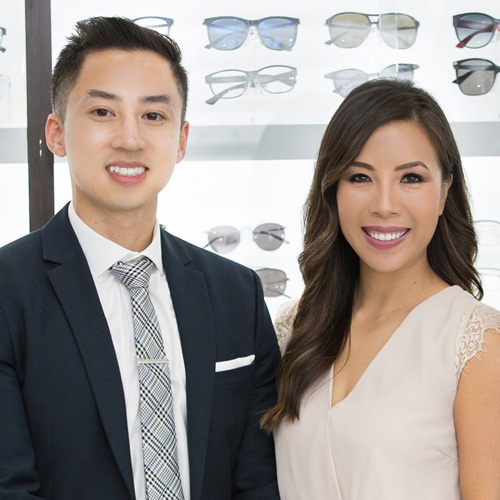 When Julie Phan, OD, and her and husband Toan Nguyen, OD, created the layout for their office at San Marino Optometry in San Marino, California, a dry eye treatment room was on the blueprints from the start. With blue and gray colored walls, candles and beachy décor, the room was designed to create a serene and relaxing experience for discussion and treatment. "In this digital age, everyone is on the computer or cell phone," Dr. Phan says. "That leads to decreased blinking, more dryness and more symptomatic patients who are unhappy with their ocular comfort at the end of the day. I wanted to provide a service that addressed this big part of the population."
Customize a plan
"Everyone is different, so it's a multifaceted approach," she says. Once she's learned about a patient's symptoms and how those affect his or her lifestyle, Dr. Phan reviews what she sees as the best treatment plan. That might be artificial tears, anti-inflammatories or heat therapy—or more commonly a combination of the three.
Dr. Phan uses thermal heat in the office to treat the oil glands coupled with home remedies to maintain the results. She invested in the MiBo Thermoflo therapeutic medical device for her in-office heat treatment for MGD and has been extremely pleased with the results. "I stress the importance of the heat maintenance at home and liken it to going to the dentist." She offers a bundled package of three in-office sessions, and patients can purchase the specific at-home products from her prescribed regimen at her office. That often includes using a heat mask at least once a day for 10 minutes, combined with OCuSOFT Retaine MGD ophthalmic drops during the day, and to clean their lids and lashes with OCuSOFT Lid Scrub® Foaming Eyelid Cleanser before bedtime.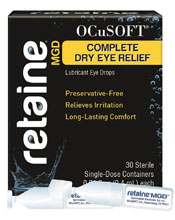 Take a proactive approach
Some patients may say that they are asymptomatic, but imaging paints a different picture. "When we image the oil gland, we can follow how it changes over the years and catch it before there is oil gland dropout," she explains to patients. "We tell them that we are proactive in our approach. We want to prevent chronic dry eye," she says, so patients don't experience vision reduction, fluctuation
and ocular discomfort that can affect their lives.
Make the most of each patient interaction
These patients return to the office more frequently for treatment and to monitor their conditions. Dr. Phan says that she enjoys building stronger relationships with patients over the course of these interactions, and she believes that their treatment and technology plan elevates the total patient experience. The success stories are proof that the investments she's made are worth it. "Patients have said that their eyes have never felt like this before or thought they couldn't feel like they had 20 or 30 years ago," Dr. Phan says. "We are doing a disservice if we are not telling patients about the technology to detect and treat dry eye more effectively and naturally."
Dr. Phan focuses on education to show patients the value of both the in-office and at-home treatments. "Patients will pay for a service if they understand the value, especially if it changes their lives. They come to us as the doctor to get that treatment plan, and we lay it out and work on it together," she says.