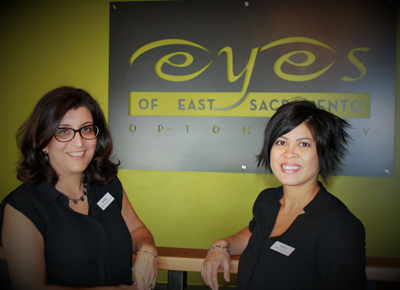 Arlene Espiritu, OD, says that getting children involved in their exam experience is an important part of easing their worries. "If there is any apprehension, I quickly get the chief complaint from the parent, and right away address the child," Dr. Espiritu says. Map out a plan for the exam. "I am constantly talking to the patients throughout the exam," whether she's asking them questions about what they do for fun or about school or giving them a short description of what's going to happen next. "I think engaging the child is key in a pediatric practice."
She explains to young patients at Eyes of East Sacramento, California, that she will show them pictures and letters and that the exam will be easy. "If it's a long, drawn-out description, the child gets too anxious," Dr. Espiritu says. "The bottom line is getting the accurate results while being swift about gathering the data you need. Children get bored too easily."
Keep your descriptions simple and straightforward, particularly when discussing dilation and intraocular pressure (IOP) measurement. Dr. Espiritu says that children tend to be most apprehensive about those parts of the exam. "I make it a point not to over-describe what's going to happen," she says. Dr. Espiritu uses an Icare Tonometer instead of traditional IOP testing, which she has found to be less intimidating for young patients. "When children realize they won't feel anything, they are put at ease and I can complete the test."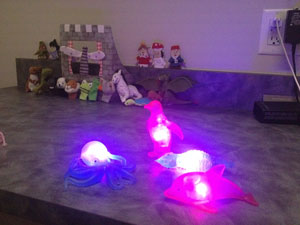 Dr. Espiritu and practice partner Susana Belmonte, OD, can use a variety of different toys and gadgets to help throughout the exam, including finger puppets, light-up toys to check for dilation and video-on-demand within the acuity chart. Popsicle sticks with detailed stickers are great to use for fixation targets. They can select the most appropriate tools for the child's age and temperament.
Eyes of East Sacramento has also dedicated a special "romper" room so children can relax before their exam or wait during dilation or while their parents are having eye exams. The room is in view from the exam rooms. Dr. Espiritu explains, "They are generally super- vised by their parent, or if they are playing comfortably and quietly, they are allowed by themselves since we are literally next door." Kids can choose from an assortment of DVDs, as well as play on the train rug or pick from the box of toys and puzzles.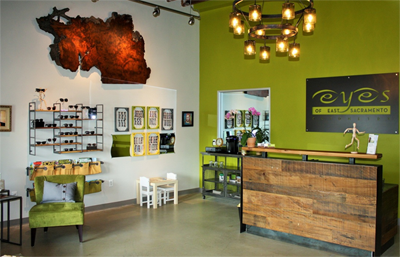 Click here to read more about the office and the doctors' story of coming to practice together.