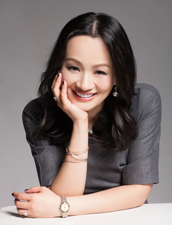 Bridgitte Shen Lee, OD, says that she and her practice partner, Bradley Owens, OD, learned a lot of lessons as they were building their private practice, Vision Optique in Houston, Texas. Now they want to take that knowledge and make it possible for younger ODs to follow in their footsteps and achieve their goals even faster.
"When my youngest daughter goes to college, I'll have the freedom of time," she says. So she's going to spend the next seven years working on a plan to replicate the Vision Optique model so she'll be free to explore her other interests. The practice routinely hires first-year optometry students from University of Houston College of Optometry, who work at the practice throughout optometry school. One group of students interested in starting their own Vision Optiques will be graduating soon. Vision Optique also hires preoptometry college students to work through their undergraduate and optometry school years.
So while the students are studying, Dr. Shen Lee and Dr. Owens have been working with a team of advisors to envision an expansion model. They are hoping to open Vision Optique locations in several major Texas cities with these students, using a variety of ownership arrangements. Options might be for the students to become franchise owners or to form an equity arrangement where Vision Optique invests in the property, for example. But her goal, she tells them, "is that I want to help them be more successful than I am."
For example, it took Vision Optique seven years to become a $1 million practice. She believes that with her and Dr. Owens' guidance, these new ODs will be able to do it in five. She tells them, only half-jokingly, "You are my retirement plan.