In the most recent Women In Optometry Pop-up Poll, we asked our readers whether they enjoy collecting optometry collectibles outside of work. Approximately two-thirds of the respondents said they love to collect and acquire optometry-related gear. WO recognizes that those who enjoy optometry-flavored goods would have been more likely than those who do not to participate in the Pop-up Poll. 
THE FINAL TOUCH
Respondents actively sought adult clothing ranging from blouses to socks, as well as artwork and decorative items such as glasses business holders. One respondent said their most prized optometry-related gear was their "In Your Eyes" poster.
Some respondents (38 percent) shared that they prefer to keep their collectibles at work, while several (33.3 percent) expressed that they use them for personal use.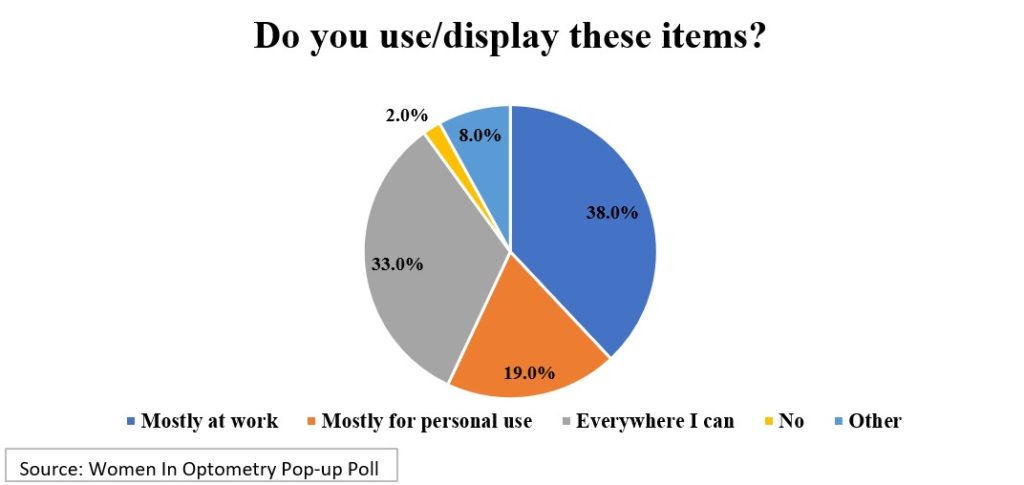 The majority of the respondents were female ODs.
For those of you who are on the year-round hunt for eye-related gifts, the Women In Optometry Gift Guide includes eye-related products, many made by optometrists or those in the profession. Click here to browse.