An optimist might look at the chart below and say that the income gap between men and women in the first five years of practice is relatively small— about 10 percent. If that holds true as these women and men advance through their careers, then it could be a signal that the income gap is closing somewhat.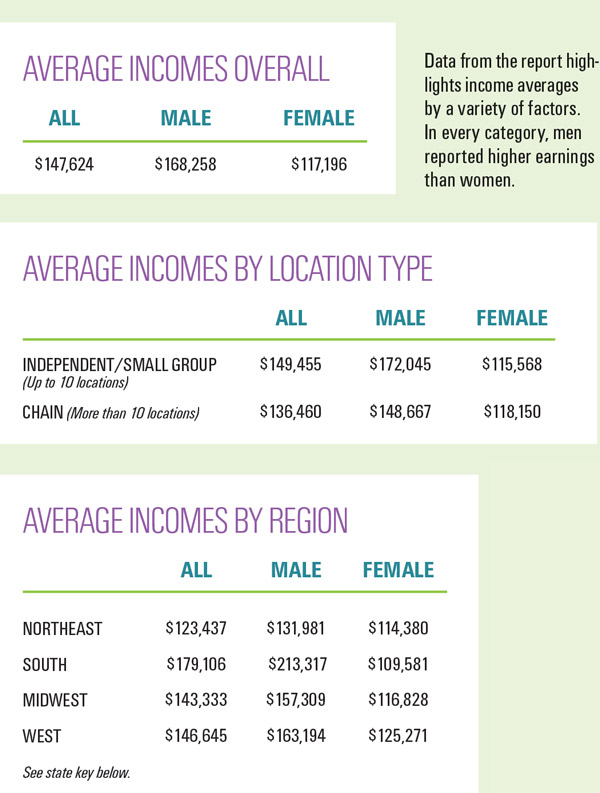 However, among women with 6 to 15 years of experience, the gap sits at nearly 22 percent, and among women with more than 15 years of experience, male ODs reported making an astonishing 50 percent more, according to a new survey conducted by Jobson Research and sponsored in part by Women In Optometry. A total of 391 full-time optometrists responded, and 41 percent of the ODs who responded were women ODs.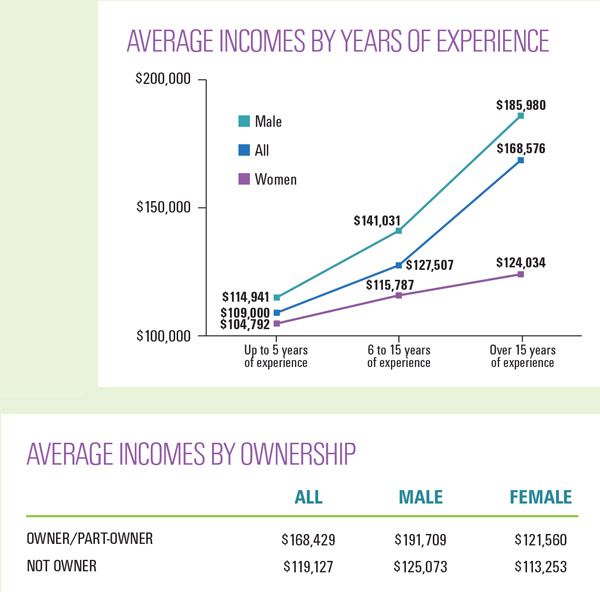 Is that a reflection of the choices that these women made
or the opportunities presented to them over their careers, or
is that a trajectory that might define women's experiences?
Among male respondents, 64 percent reported having been
in the profession for at least 16 years; only 38 percent of
women ODs reported having been in the industry that long.
The data shows some results that either affirm or
challenge the conventional wisdom about optometry and
gender. For example, nearly half of the women respondents
said they were an owner or partner in a practice, compared those who switched jobs, 35 percent of women ODs said that
they switched to a job that offered less money in the past five
years, compared to 25 percent of men who said that they did.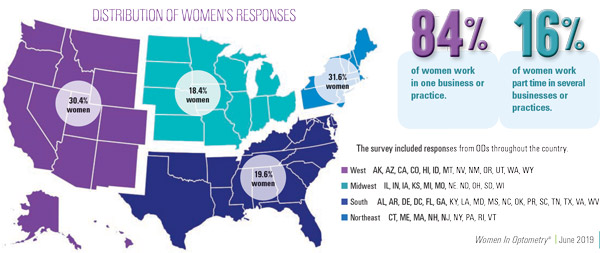 The survey found that a higher percentage of men than women reported being in a supervisory role. Eighty-three percent of male ODs said that they were in a supervisory role, while 67 percent of women ODs said they were.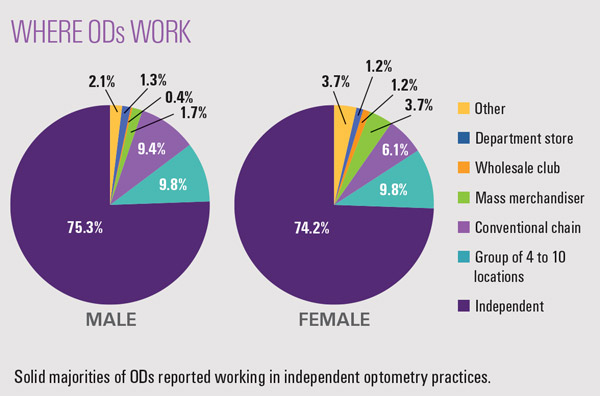 It's important to note that only full-time ODs responded to this survey, so the results of this survey prompt additional questions, particularly on why the income gap widens among ODs with more years of experience.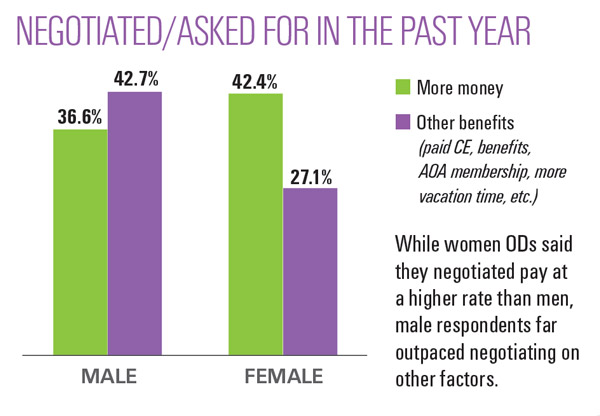 To order the full report, email jwaller@jobson.com.