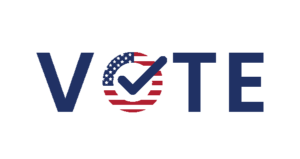 In a Women In Optometry Pop-up Poll that has been open for the past two week, a vast majority of respondents are or have headed off to the polls (or the mailboxes or ballot drop off centers). At least 95 percent said they have voted early in person, have mailed in their ballot or plan to vote in person.
56% have already voted
23% have or planned to mail in their ballot
16% planned to vote in person on Election Day.
Of the remaining, two percent haven't decided and two percent said they're unlikely to vote and one percent said that they are ineligible.
POLITICAL NATURE
A large majority, 81 percent, said that they are either very or somewhat political. Similarly, 82 percent of the respondents said that they vote in nearly every election, and another 16 percent said that they vote in major elections and when issues of personal importance are on the ballot.
Tensions seem high with this 2020 election. Nearly 76 percent of respondents said that the issues in this particular year cause them stress of 4 and 5 on a 5-point scale.
In this poll, 80 percent of the respondents said they are ODs (66 percent female ODs and 14 percent male ODs). The remainder were not ODs, with about twice as many of the respondents saying they were female.

RESPONSES
Individuals had the space to write in responses—and some chose to do so. Many of them chose to encourage colleagues and to reinforce the message that optometry is a legislated profession. Some of these have been edited for clarity; none have been edited for political viewpoints."
—I vote for optometry.
–Science isn't the enemy, y'all. Vilifying experts, doctors, media and researchers only helps the demagogues….
–It's sad that politics this year in particular has resulted in broken and damaged friendships that have survived decades.
–I am fine with comments.
–Go TRUMP!
–After personally escorting out a patient who refused to wear his mask claiming it was his right and the mask issue was political, I told him that it was my right as a business owner to protect the health of my staff and patients.
–Unfortunately our rights of free speech has been squashed based upon the fear of others with stronger opinions attacking our opinions. If the 'opposing side' would allow us to speak and not promote the fear of being attacked (verbally or physically) and share an open dialogue, I feel the pressures of politics would not be as tense as it is now.
–As a non-OD, when I go anywhere for services (hair salon, doctor's office), I am not there to hear about or discuss politics. There's many other things to talk about.
–I have strong feelings about this presidential election, but the workplace needs to be non-partisan.
–Voting is essential to our democracy. 'I have always voted' was not an option above, but it is how I would have answered.
–I try not to talk about it with patients. However, if they bring up a topic, I don't avoid it.
–I wish the younger ODs would understand the issues and be able to articulate their views instead of just saying they are going to vote for one candidate over another, only because 'I hate the other one.' I also wish that women would vote with their heads and NOT with their 'hearts.' As a mother of 4, and grandmother of 4, a business owner, a practicing OD for over 30 years, the changes I have been seeing are indeed worrisome. If the gravity of the condition our country is not grasped, I fear we will lose not only our way of practicing a profession I hold dear, but our very way of life. 'Freedom is never more than a generation away from extinction…' — Ronald Reagan
–Please vote!
–It is the responsibility of all of us to lead.
–We are a legislated profession, so like it or not, politics is a part of us. That doesn't mean we have to allow it into our exam rooms or staff meetings.
–I think all panels should be open to any and all providers willing to take their reimbursement.