The respondents of a recent Women In Optometry Pop-up Poll were varied on their responses of the percentage of women in the profession in the year 2030. Thirty-nine percent saw a jump to 56-60 percent in the next decade; that's up more than 10 percent from 44 percent women now. Twenty-four percent of poll participants said they believed there would be 51-55 percent women ODs in the year 2030, and 18 percent said 61-65 percent women ODs.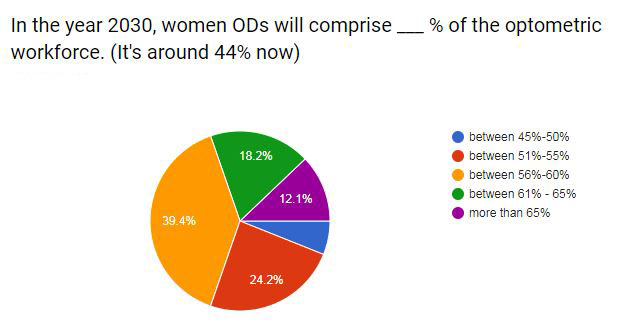 Expanded scope of care and medical services and myopia management were two areas that ODs rated as strong positives in the future of the industry. Co-management, offering specialty services, an expanding Medicare population and refraction services all also rated as areas of potential in 2030.
Managed care reimbursement poised itself as the strongest negative impact on the profession, according to respondents, and many others cited health care reform, private equity and online competition as other disruptors.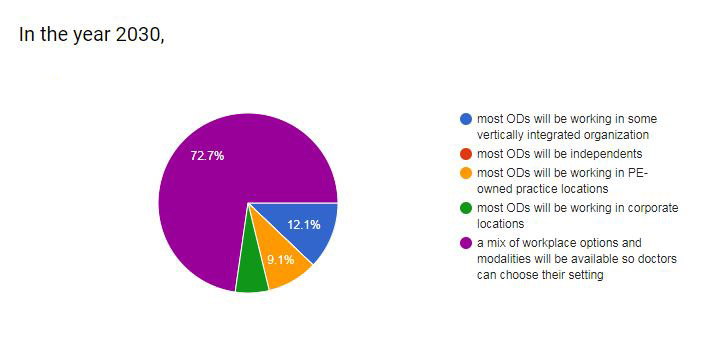 Seventy-three percent of respondents said that they believe that in the year 2030, they will see a mix of workplace options and modalities will be available so doctors can choose their setting. Another 12 percent believed that most ODs will be working in a vertically integrated organization.