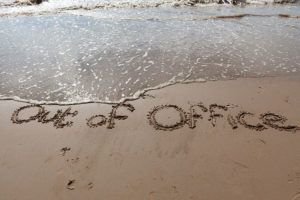 The majority of respondents (81 percent) to a recent Women In Optometry Pop-Up Poll said that their plans are made and they are heading on a vacation this summer. Another 15 percent were planning on it, but hadn't finalized plans yet.
Several other respondents shared they were keeping travel to car trips and only visiting less crowded destinations, while some were planning on more of stay-cation with family-friendly day trips and kids' camps or visiting family.
Poll respondents weighed on in the determining factors in planning their travel this year.
I've been vaccinated: 70%
All adults/eligible people have been vaccinated: 40%
Determining where to go that feels safe/right for us: 36%
Ability to take the time the time off: 34%
No barriers; I'm raring to go: 17%
Vaccination status not a factor: 6%
I have children who are not eligible to be vaccinated: 2%
Poll participants shared their recent and upcoming destinations: Phoenix, Arizona; Cancun,  Mexico; Rehoboth Beach, Delaware; Costa Rica; Disneyland; Hawaii; Yellowstone Park; Luxembourg and Bar Harbor, Maine.
WO wishes you safe travels, wherever you are headed this summer!