Based on the results of a combined Women In Optometry/Review of Optometric Business Poll, the optometric profession could be in for a wave of retirements among male and female ODs. During COVID-19, the talk was of the "great resignation." This poll indicates "the great retirement" may be coming for optometry.
When the responses were divided into those who identified themselves as male or females ODs, the results showed a high percentage of optometrists who are eyeing retirement on a relatively short timeline. Indeed, 41% of women ODs and 43% of male ODs anticipate retiring within five years.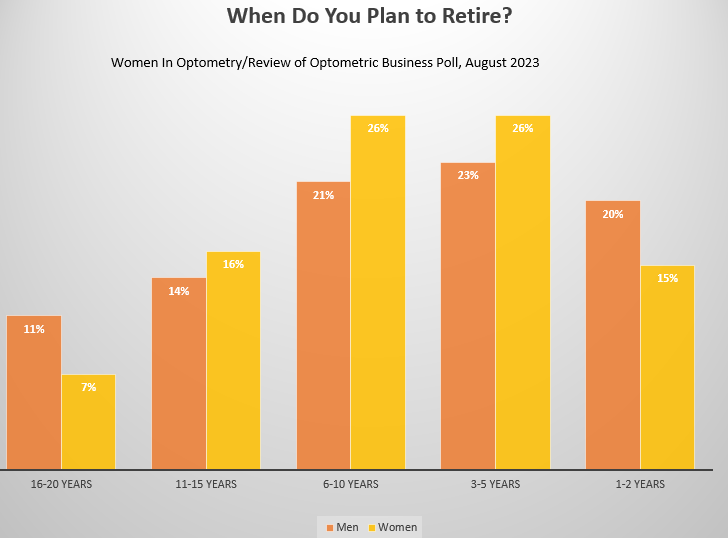 One possibility is that the respondents self-selected themselves. People for whom retirement is closer could be more likely to respond to the poll than people with a longer timeframe.
However, although the anticipated retirement timeframe was relatively close for men and women, there were many more male respondents with longer careers. Thirty-four percent of male ODs had been practicing at least 36 years, while only 13% of female ODs fell into those categories. When looking at ODs with careers spanning more than 40 years, men outnumbered women 20% to 4% of the responses.
In contrast, 28% of women ODs said they've been in practice 16-25 years, compared to 20% of men in that range.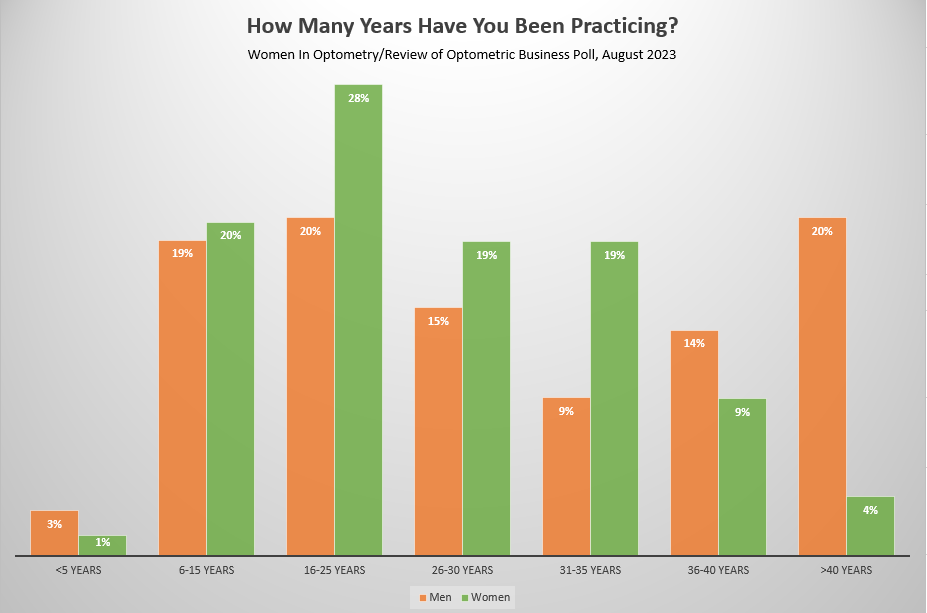 Read the complete poll results and comments sent in by respondents here.
Click here to view past WO Polls and results.
Have a poll idea? Email us here.