Forty-one percent of women ODs and 44 percent of male ODs responded to a recent Women In Optometry Pop-up Poll noting that they do use a scribe in the office. However, higher percentages of male and female ODs say that they do not use scribes (49 percent of men and 48 of women ODs). In addition, five percent of the male ODs and four percent of female ODs said that they used to use scribes but have drifted away from the practice. The remainders said that they occasionally use them but it's more spontaneous than planned.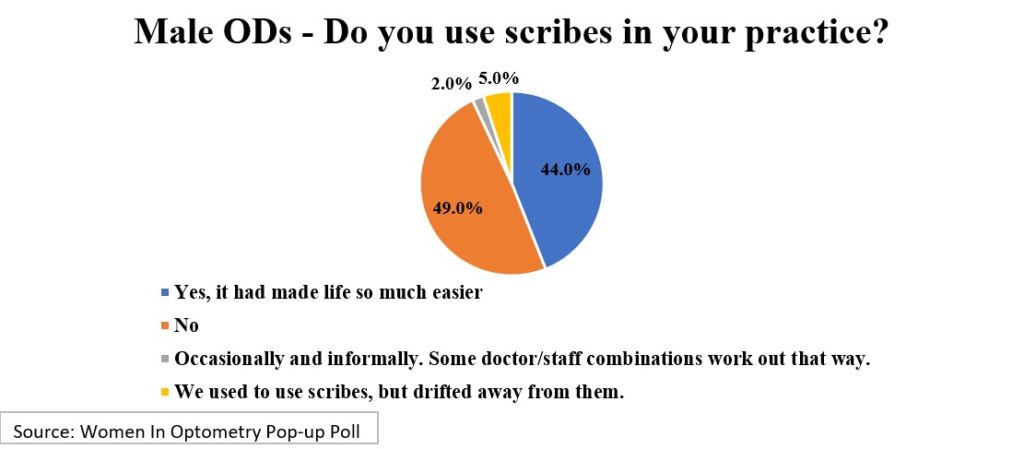 Among the women ODs who said that they use a scribe, 86 percent work in a single-location optometric practice.
WORKFLOW
Approximately three-fourths of respondents said that the ideal ratio between doctors and scribes is one scribe per doctor. Twenty-five percent of respondents showed varied ratios, with six percent saying they assign three or more scribes per doctor. One male OD shared, "I started with one scribe 22 years ago and now have three scribes on busy days."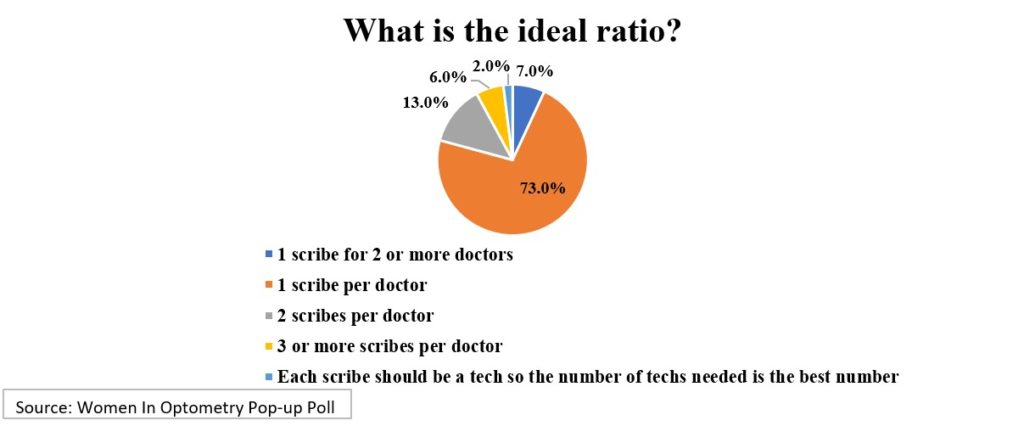 The COVID-19 pandemic didn't impact workflow in terms of scribes, as 60 percent of respondents shared they hired scribes for at least the past five years. Less than 10 percent of respondents said they used scribes since the pandemic.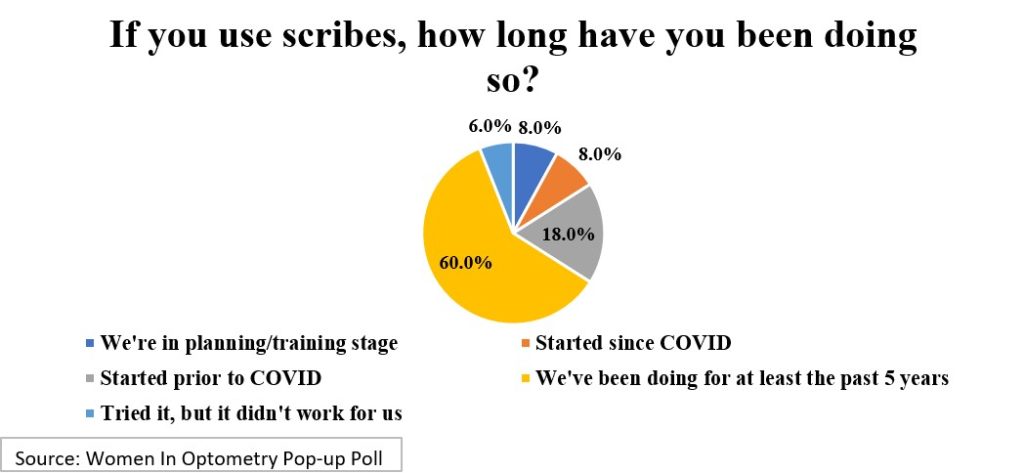 Approximately 53 percent of respondents were male ODs and 39 percent of respondents were female ODs.