In a recent Pop-up Poll from Women In Optometry, 83 percent of respondents to the poll said that it was important or very important for them to see or hear from women OD leaders.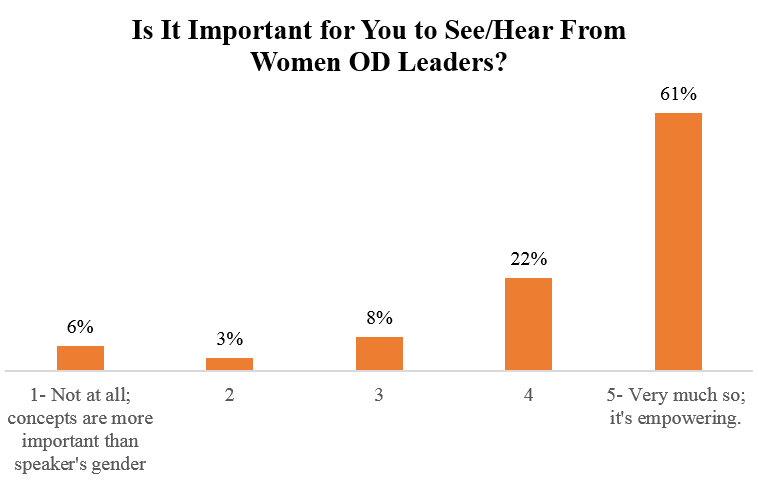 Seventy percent of respondents said that women ODs are under-represented in the optometric profession, while 24 percent said that they are appropriately represented. Six percent said women ODs are over-represented.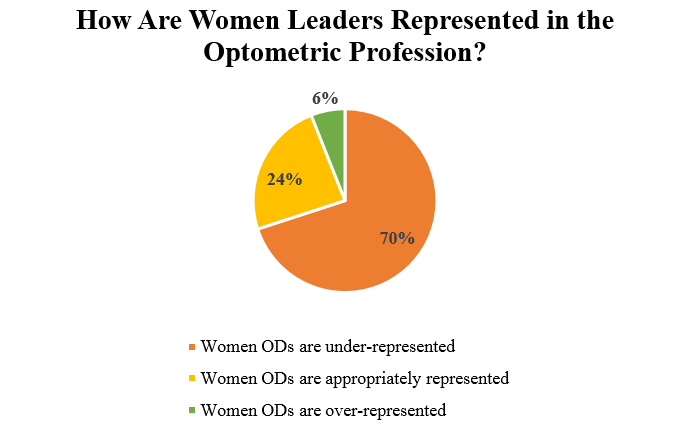 Many of the respondents, nearly all of whom were women ODs, said that they have been able to serve in leadership positions. In addition to the places listed on the chart, others wrote in that they have served in leadership positions in the military, interprofessional organizations and in corporate optometry.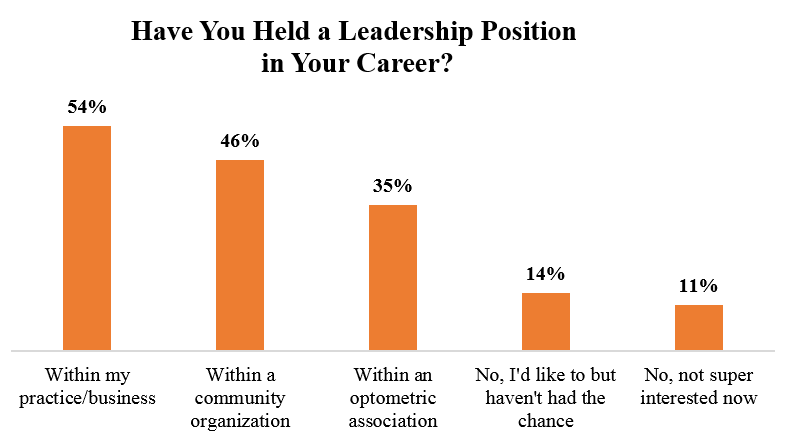 Mentors and colleagues lead the list of resources from where ODs learn leadership skills, both noted by 54 percent. Leadership experts who are not optometrists comprise the next two most commonly cited resources: books by these authors at 49 percent and podcasts/webinars by 19 percent.
OD also find their colleagues who are authors and speakers to be helpful, with nearly one-in-five ODs saying they read articles by their optometric colleagues. Sixteen percent listen to podcasts and webinars on leadership.
While 21 percent of the respondents said that leadership comes to them rather naturally, another 21 percent said that they are looking for guidance.