Most ODs have a written plan in place for termination of employees, according to the results of a recent Women In Optometry Pop-up Poll. About 54 percent said that yes, they do have a written policy, and 58 percent said that they refer to violations in the policies/procedures manual. Twenty-one percent said some violations have a written policy, and just 12 percent stated that they had no written policy.

Nearly half [49 percent] of respondents with written policies in place said that they are comfortable with the plans and that there are fair and well-articulated policies. Another 28 percent said that they are somewhat comfortable with their policies and that they cover most circumstances. Nine percent said that their policies were outdated.
Fifty-one percent of respondents are the sole authority on hiring and firing decisions in the office, and 44 percent have influence in these decisions.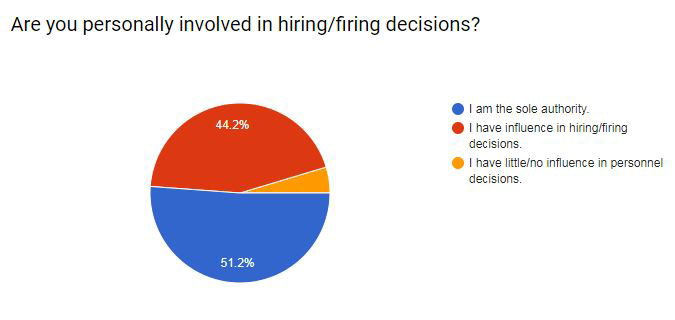 When asked about the protocol for handling violations, 48 percent said that they have a 3-strikes type policy for some violations such as tardiness and absences. Thirty-three percent said serious violations are grounds for immediate dismissal. Another 12 percent said that for some violations they give a warning but do not have a real policy in place.