Heather Trapheagen, OD, had worked for two large ophthalmology practices for the seven years after her 2001 graduation from Nova Southeastern School of Optometry when she got the itch to open her own practice. Dr. Trapheagen carefully treaded the water with her expenses, working out of one exam lane to start as she opened her doors in 2008 during the recession.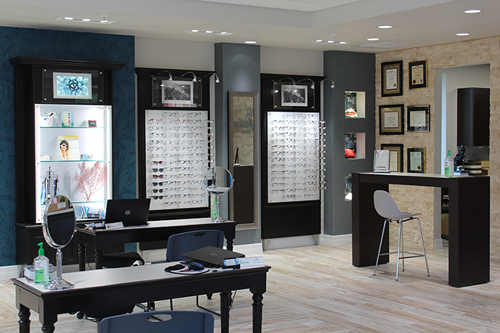 Yet Full Spectrum Family Vision Care in Cape Coral, Florida, has grown tremendously since its cold start. In 2019 as she prepared to add an associate doctor, she knew it was time for more space as well. "We had outgrown the space and the parking lot was tiny," with just eight spaces shared among two building units.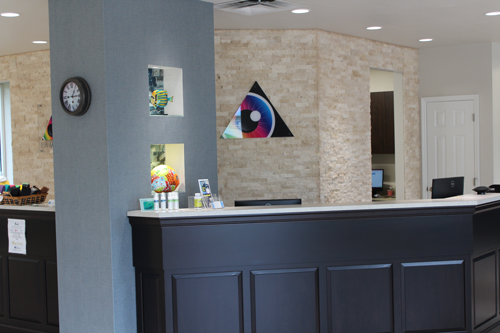 Her search was somewhat limited as she wanted stay close to her former space and not too far from the main road through town. She found what she was looking for on the first floor of a standalone medical building about 1.5 miles north of her original location. She occupies two of the four units there, which doubled her office space, and there are now more than 30 parking spots available for patients.
The relocation was complete this summer. Dr. Trapheagen took a new style approach with the move, as well. "The old space was darker with browns and neutral colors, and now we have a beachy look," with a driftwood, bluish gray floor and deeper blues and turquoise as accents. She was able to reuse some of her frame displays, bringing along some of the memories from the spot where she got her start.